Rosneft to Buy 30% of Zohr
Eni said December 12 it has agreed to sell to Russian state oil giant Rosneft a 30% stake in the giant Zohr gasfield and the surrounding Shourouk concession, offshore Egypt. The Italian major currently holds 90% of the asset following its recent 10% transfer to BP of which completion is ongoing. It comes in the context of last week's announced sale of a 19.5% equity stake in Rosneft to Glencore and Qatar's sovereign wealth fund.
Rosneft will pay $1.125bn, plus the pro quota reimbursement of past expenditures which amount so far to some $450mn. Rosneft also has an option to buy a further 5% stake under the same terms. The options mean that eventually BP may later on own as much as 15% and Rosneft 35% of Zohr.
Eni said first gas from Zohr remains on schedule for the end of 2017; the field has a total potential of 850bn m³ (30 trillion ft³) gas in place. The gas is expected to meet local demand.
The Italian major said that, including this transaction, over the last four years it has generated total cash of about $6.3bn by monetising stakes in its "huge upstream discoveries".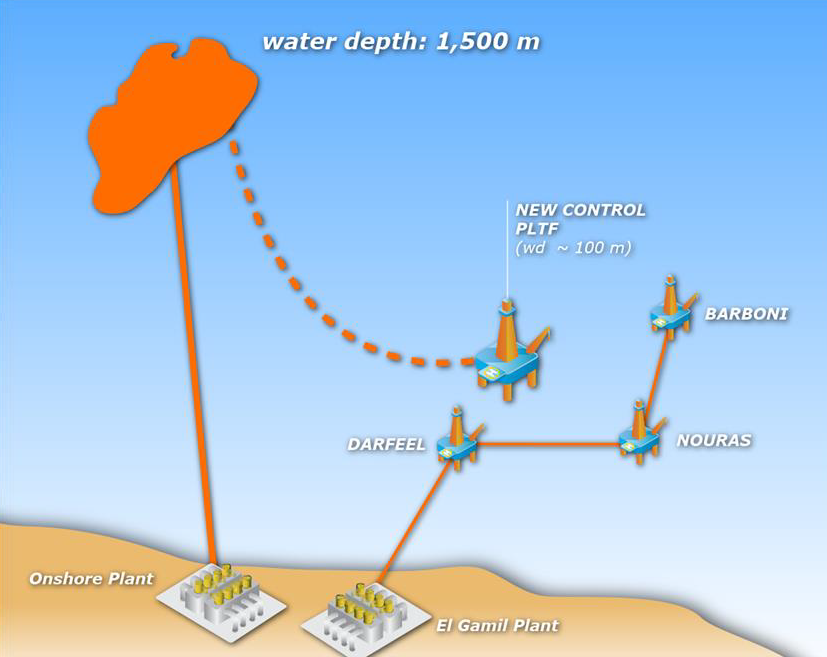 The Zohr field's planned development (Graphic credit: Eni)
Over the weekend, Switzerland-based oil trader and mining group Glencore and the Qatar Investment Authority announced a new "strategic partnership" relating to Rosneft.
On December 7, Glencore and QIA agreed to buy on a 50-50 basis a 19.5% stake in Rosneft from the Russian government for €10.2bn. For Glencore, this increases the exposure of its oil and gas assets, relative to mining, at a time of low oil prices. BP already owns a 19.75% stake in Rosneft.
Rosneft CEO Igor Sechin said December 12: "While being extremely complex to execute, this privatisation deal is the largest in the history of Russia." Sechin, as a former Russian deputy prime minister from 2008 to 2012, helped engineer the initial sale of a stake in Rosneft to BP as a way of seeking international acceptance of the state company following its expropriation of the privately-held Russian independent Yukos.
Mark Smedley