Qatargas Signs LNG Deal with RWE
German utility RWE said July 2 that it has signed a long-term LNG purchase deal with Qatargas to receive cargoes in northwest Europe.
Qatargas 3 – a joint venture between Qatar Petroleum (QP), US major ConocoPhillips and Japan's Mitsui – will deliver "up to 1.1mn metric tons annually" to RWE Supply & Trading (RWEST) in North West Europe over a period of seven and a half years.
The CEO of Qatargas, Khalid Bin Khalifa Al-Thani said: "I am particularly pleased to welcome another European partner to our expanding client portfolio, thereby reinforcing Qatargas' position as the leading supplier of safe and reliable LNG to Europe, and indeed the whole world."
Qatargas-chartered Q-Flex LNG vessels, such as the Al Hamla illustrated above, will deliver the LNG to RWEST in northwest Europe. Q-Flex ships typically can carry cargoes of 210,000 to 217,000 m3.
RWEST chief commercial officer Andree Stracke (shown below) said the deal enhances the diversity of RWE's European gas portfolio: "This agreement is the result of several years of close co-operation between Qatargas and RWEST which has culminated in a contract which provides flexibility for both companies."
The word 'flexibility" signals the volumes actually delivered could be much lower than 1.1mn mt/yr, if one or both sides decide so. So-called flexi deals enabled Qatargas and its sister company RasGas over the past decade to opt to deliver to Europe, or alternatively to other markets like Asia, South America or the Middle East.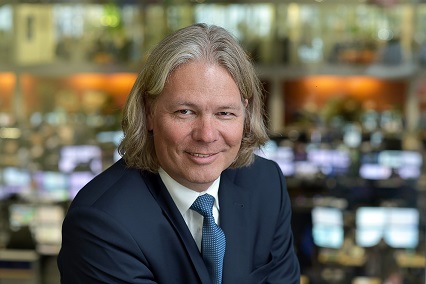 Last week EDF extended a much larger flexible arrangement with RasGas extending from 2017 onwards.
Also last week Qatargas-2 (QG2) – a joint venture of QP, ExxonMobil and Total – signed a long-term LNG supply deal to Global Energy Infrastructure Limited (GEIL) whereby QG2 will supply 1.3mn mt/yr to Pakistan for 20 years, with provisions allowing the volume to be increased to 2.3mn mt/yr. Delivery will also be by Qatargas-chartered Q-Flex ships, with the first cargo due for delivery in 2018. QG2 also signed a four-year, 0.5mn mt/yr, deal with Kuwait Petroleum Corp starting March 2016.
Mark Smedley | www.naturalgaseurope.com