Qatar Petroleum Establishes LNG Marketing Arm
Qatar Petroleum announced October 31 the establishment of Ocean LNG to market its future LNG supply portfolio sourced outside of Qatar.
QP said that the decision was "driven by its aspirations to continue to be a global LNG leader, and to invest in LNG projects outside Qatar."
A branch office of Ocean LNG will be established in Doha. Ocean LNG Limited is a joint venture company owned by a QP affiliate (70%) and an ExxonMobil affiliate (30%).
The two companies have been linked to possible upstream LNG acquisitions in east Africa.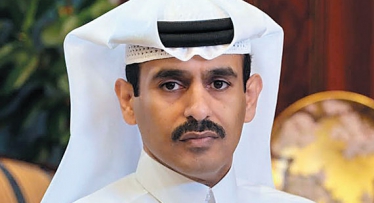 Saad Sherida Al-Kaabi, President & CEO of Qatar Petroleum (Credit: QP)
Shardul Sharma