Prolific gas producing region a drawcard for Real Energy
Real Energy Corporation Limited's (ASX:RLE), appointment in October as a joint venture preferred bidder for the Queensland Government's coal seam gas acreage in the highly prospective Walloon Fairway near Miles in Queensland was a defining moment for the group.
Real Energy's 50/50 joint venture partner is Strata-X Energy (ASX:SXA), a company that is actively engaged in oil and gas exploration and development.
The joint venture partners had to engage in a competitive tender process in order to be appointed as preferred bidders for acreage PLR2019-1-11.
This acreage which has been attributed the name Project Venus by the joint venture partners is situated in a prolific gas producing region where more than 4000 wells have been drilled.
The large number of wells, as well as the high profile companies that have been involved in their development (see Legend) is shown below.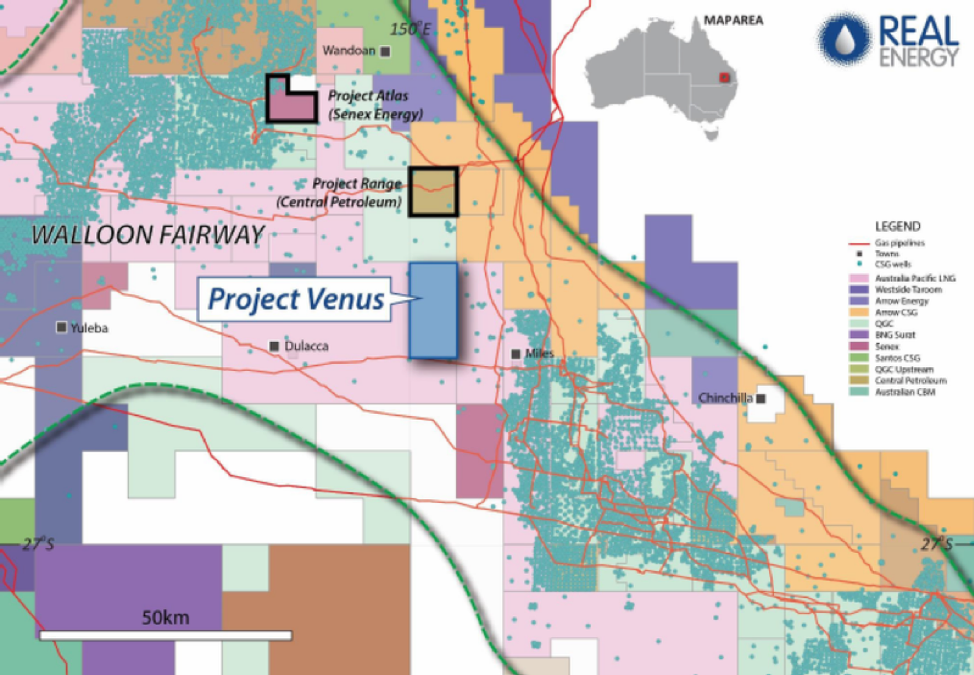 Project Venus is surrounded by high profile companies.
Of note, are projects being developed to the north by Central Petroleum (ASX:CTP) and Senex Energy (ASX:SXY).
From a share price perspective both of these companies have performed strongly in the last six months.
Pilot program to underpin investment decision
While the area surrounding Venus has been heavily explored and has already produced at high levels, there are still substantial untapped resources.
As the map shows, project Venus is located in close proximity to producing wells and projects under development, but the Venus joint venture will have the first tilt at transitioning the area to a commercially viable producer.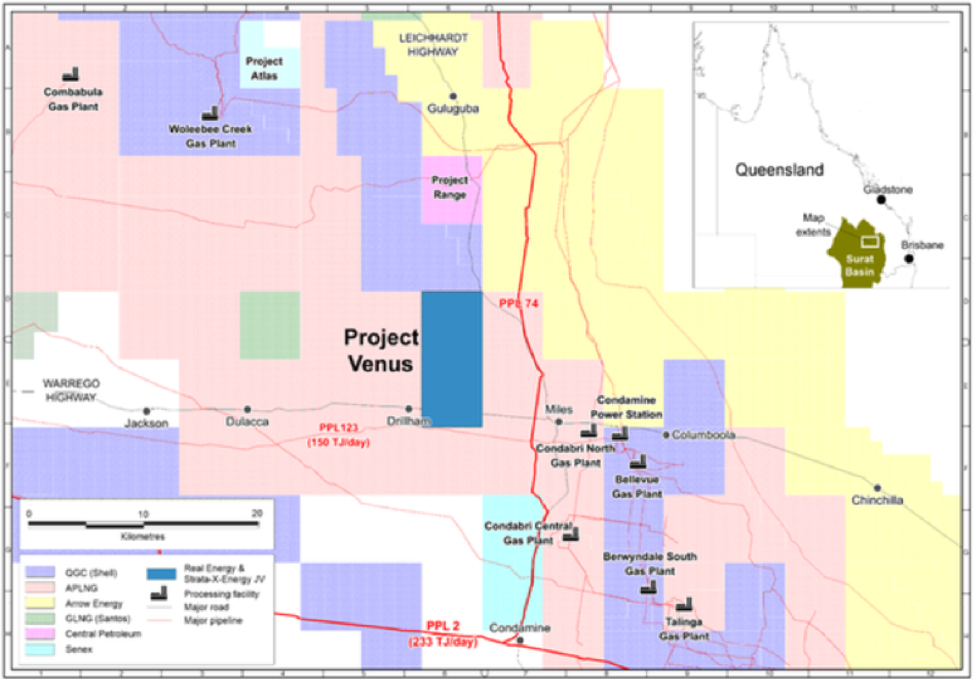 Project Venus is located in close proximity to producing wells and projects under development.
Venus is immediately adjacent to gas infrastructure and all of the acreage is prospective for CSG.
There are several previously drilled CSG and conventional wells located within and around the acreage that confirm this, including a fully cored well within PLR2019-1-11 which had coal seams with gas contents of up to 13 cubic metres per tonne.
From a broader perspective, Real Energy noted that 2P reserves in nearby CSG fields totalled more than 1200 petajoules.
High-quality Walloon coal is from 350 metres in a north-easterly direction to 700 metres deep to the south-west with outstanding coal seams thicknesses of up to 34 metres.
The joint venture will initially drill and test pilot CSG wells with a view to proving commercial gas flows in the north-east area.
This is expected to provide sufficient flows for a financial investment decision foundation project.
The size of the prize is significant, suggesting that the upside potential isn't recognised in Real Energy's share price which currently implies an enterprise value of $8.5 million.
Windorah Gas Project offers further upside
It is worth noting that this project is in addition to the company's existing acreage which has a certified estimated total mean gas in place of 13.8 trillion cubic feet and a 3C gas resource of 770 million cubic feet.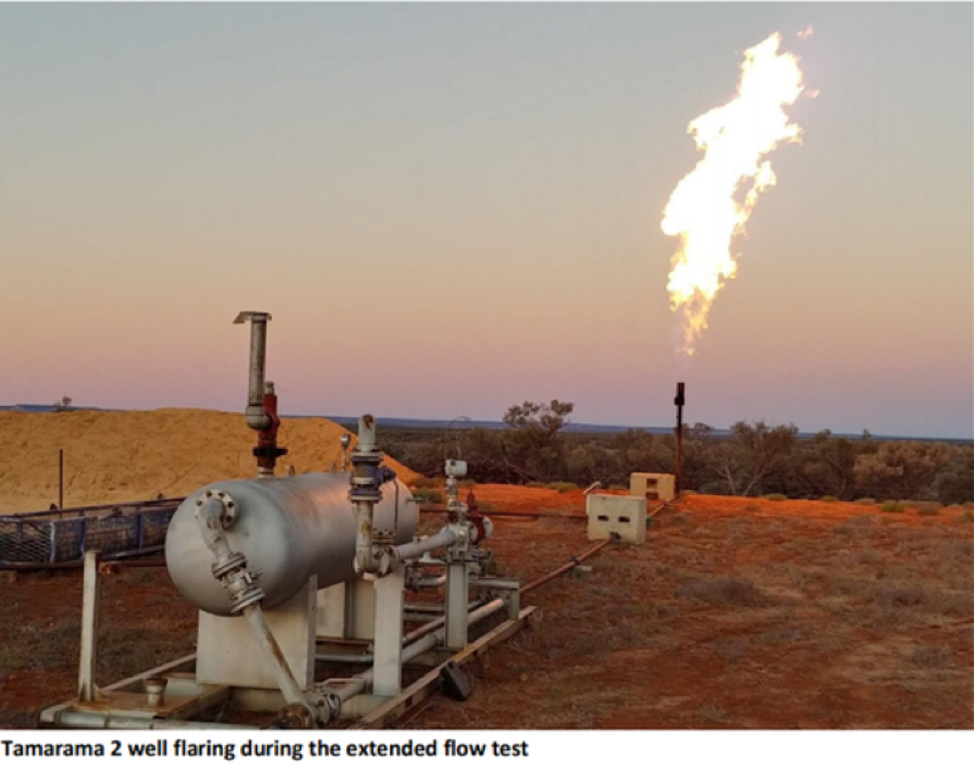 In terms of determining fair value, K1 Capital updated its research on Real Energy in July, attributing a base case value of 16 cents per share, implying upside of 400% relative to the group's current share price.
Further highlighting the company's undervalued position, subsequent to K1's report, Real Energy substantially upgraded its Windorah Gas Resource, including an uptick in the 3C Contingent Resource to 770 billion cubic feet, significantly higher than the 672 billion cubic feet referenced in K1's report.
Consequently, there is no doubt that Real Energy is punching well above its weight, and should promising news flow from the Venus project trigger a swift rerating, the upside could be substantial.
Disclaimer: The statements, opinions and data contained in the content above are solely those of the individual authors and contributors and not of the publisher and the editor(s) of Natural Gas World