Polish Firms Expand Upstream Operations
Poland's state-owned gas producer and importer PGNiG and refiner PKN Orlen's upstream subsidiary have signed a letter of intent to co-operate in exploration, development and production of oil and gas in new areas in Poland, namely: the Pomeranian Basin, the Lublin Basin, the Fore-Sudetic Monocline, the Gorzow Block, the Carpathian Foreland, and the Carpathians.
They are already partners in 15 licences in western and southeast Poland, producing gas in the Greater Poland province and carrying out joint exploration and development works in other regions.
PGNiG has not had success with shale gas production so far despite several partnerships with foreign investors, and it is also exploring the possibilities of coalbed methane production, so this new letter shows its continuing determination to reduce imports.
The letter "will enable the exchange of experiences and the data collected by both companies in terms of the technology of reaching and intensification of production from deposits. This creates an opportunity to develop new concepts of operations on licences in the areas of planned cooperation," said PGNiG CEO Piotr Wozniak.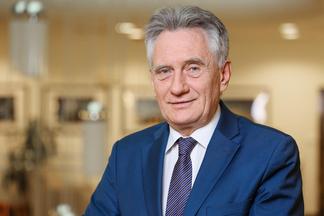 Piotr Wozniak (image credit: PGNiG)
His counterpart at PKN Orlen, Wojciech Jasinski, said the company was strengthening its "exploration and production activities in Poland by steadily expanding the portfolio of upstream projects. We can bring our own experience to the cooperation with a partner, with which we have had years of joint operations. The joining of our potential increases the chances of positive results, and guarantees a range of synergies for both parties."
William Powell