Poland Wants Gazprom Fined in EC Anti-Trust Case
Polish oil and gas company PGNiG wants Gazprom to be fined and for the European Commission (EC) to impose a host of preventive measures on the Russian export monopoly to limit its ability to abuse the market in future, PGNiG CEO Piotr Wozniak (pictured below) told journalists May 18.
The EC has published Gazprom's proposals to end the anti-trust case that the EC has brought against it. They do not go far enough, according to Wozniak, who stopped short of proposing an amount for the fine, which he said was for the EC to decide.
He said that the EC anti-trust regulation did include the possibility of financial penalties, and he requested that the EC consider Gazprom's behaviour towards Poland going back to 2004, when Poland joined the EU. The probe formally began with the statement of objections, published in May 2015. He did not say how much Poland had overpaid for Russian gas since that date.
Wozniak said he expects PGNiG's arbitration case against Gazprom, now ongoing in Stockholm, to end this November.
Other items on his wish-list include the sale of Gazprom's 48% stake in Europolgaz, in which PGNiG is an equal partner and which operates the 33bn m³/yr Yamal pipeline across Poland; the sale of its stake in the Katharina underground storage facility in Germany; and the sale of its stake in the Opal gas line. This list is not exhaustive and other companies might make other suggestions, he said.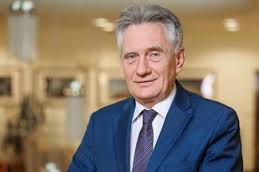 Further, long-term contracts should not require more than 75% take or pay commitments from the buyer; interconnectors must be able to flow in both directions; Gazprom may not book capacity for longer than five years at a time – referring to Gazprom buying up capacity in the planned Eugal line to 2030; and all the capacity it owns in the EU must be operated in accordance with the third energy package: it must abide by the network codes and third party access requirements.
Wozniak said PGNiG's full response would be published on its website May 18 or 19, the latter being the extended deadline for its response to the EC. The EC has no deadline to accept or reject Gazprom's settlement proposals and it may ask Gazprom to come up with other proposals depending on what it makes of all the responses.
PGNiG in recent years has moved to diversify its gas imports away from Russia and towards Norway and Qatar; its 10bn m3/yr-plus long-term contract with Gazprom is due to expire in 2022.
William Powell