Philippines rattled by gas supply volatility [Gas in Transition]
Power bills on the Philippine island of Luzon have soared this year after natural gas supplies from the Malampaya field were disrupted for more than two months from late March.
Field operator Shell Philippines Exploration (SPEX), a unit of Anglo-Dutch Shell, implemented supply restrictions at Malampaya between March 31 and June 14, driving up utility bills higher in the process.
The field, which is located in deepwater service contract (SC) 38, sends its gas around 500 km to feed more than 3,200 MW of thermal power plant (TPP) capacity on Luzon. These plants provide around 30% of the island's power needs.
The disruption, explained as a byproduct of falling reservoir pressure, has rattled energy planners to the point that SPEX's planned field maintenance in October – when the field is slated to go offline for 20 days – has already raised questions about whether there will be further gas and power price volatility.
With Malampaya projected to run dry by the middle of this decade, however, energy planners need to start thinking further ahead. Such volatility may become a trend over the next few years, given that the field is the country's only commercial gas producer.
Power outage
Manila Electric Co (Meralco) said on July 9 that it had raised its spot market prices by 235.3 Philippine pesos ($4.80)/kWh to 8,907 pesos/kWh for July – the fourth straight month of price hikes.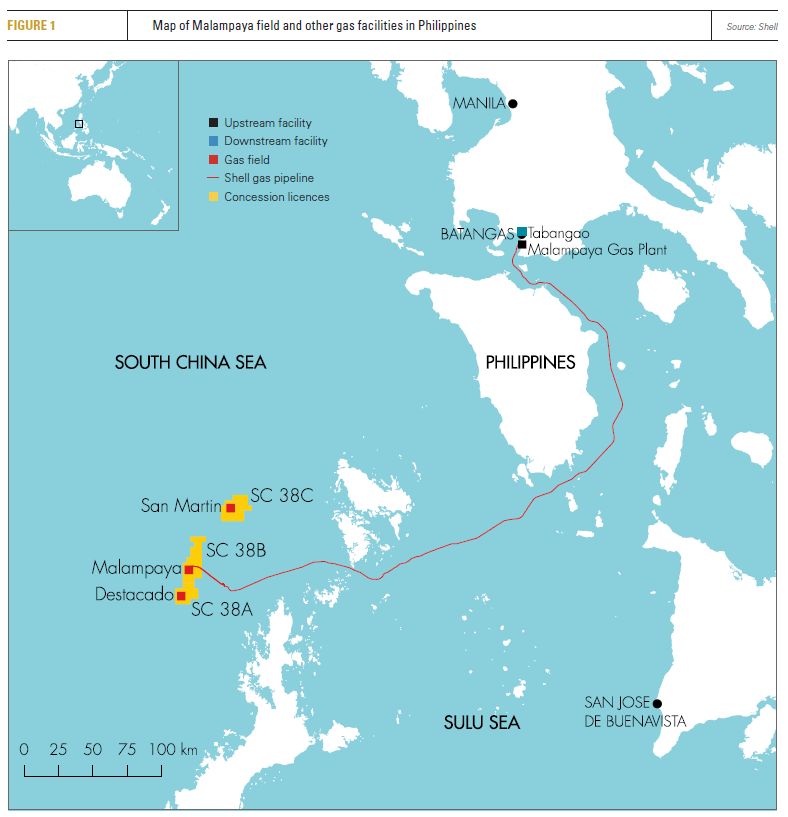 The power utility noted that supply restrictions at Malampaya had inflated charges from both the wholesale electricity spot market as well independent power producers (IPPs). Meralco said the feedstock shortage had driven gas-fired plant to switch to more expensive condensate.
Malampaya's production restrictions saw the 1,200-MW Ilijan TPP downrated to 720 MW in April, with facility operator Korea Electric Power Corp. telling state-run National Power Corp. on April 16 that SPEX had notified it that Ilijan's gas supplies would be reduced to 5,643 GJ/hour. That same month, system operator National Grid Corporation of the Philippines (NGCP) shut down the 414-MW San Gabriel TPP owing to gas supply restrictions.
Power shortages across Manilla led Meralco at the start of June to declare a power grid "red alert" and implement rolling brownouts. The power disruptions prompted the Philippine Competition Commission to launch an investigation on June 16 into whether they were the result of collusion.
While gas supplies have since normalised, the country's department of energy (DOE) has warned that it is highly likely that power bills will spike during preventive maintenance slated for October 2-22 as TPPs switch over to condensate.
"There's a big probability that there's an increase" after the shutdown, energy undersecretary Felix Fuentebella said on July 1.
Malampaya's unstable production and the resulting grid instability, however, should serve as the proverbial canary in the coalmine for the country's energy planners.
The field's reserves, estimated at 858.83bn ft3 (24.3bn m3) as of September 2020, are expected to run out in a handful of years if not sooner. As these decline, gas and power prices will rise with rolling brownouts also increasingly likely, unless alternatives are not lined up soon enough.
Production priority
Senator Sherwin Gatchalian, who chairs the Senate committee on energy, warned in September 2020 that Malampaya's depleting reserves were a threat to the country's energy security.
Gatchalian said at the time: "We're racing against time. If we fail to act now, we could be experiencing anew a debilitating rotational brownout by 2024 once our power supply from the Malampaya gas field is depleted."
House deputy minority leader Carlos Isagani Zarate went a step further last month, however, warning that the field could run out as early as next year, citing unnamed industry insiders.
"If we are being threatened by yellow and red alerts, as well as rotational brownouts now, then we will have a bigger energy problem next year if Malampaya conks out or its gas production is drastically reduced," Zarate said in June
There may be some wriggle room when it comes to extending the field's life, however, following Philippine conglomerate Udenna's proposed up to $480mn acquisition of Shell's stake in SC 38. Udenna, having already acquired US super-major Chevron's 45% stake in 2020, will control 90% of the field, with state-owned PNOC Exploration Corp. (PNOIC-EC) holding the remaining 10%.
Rystad Energy analyst Readul Islam tells NGW that Udenna's acquisition of Chevron and Shell's stakes would elevate the field from "fringe" business consideration to one that is fully front and centre of Udenna's development strategy.
He adds: "Udenna's recent acquisition of the Shell Philippines team included much of Shell's local workforce, which should mean there's little loss of geological knowhow at SC 38. So, Udenna should be in position to hit the ground running as it assumes operatorship duties."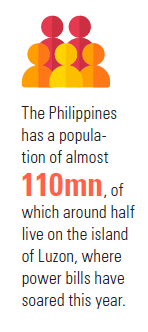 Udenna, for its part, declined to respond to NGW's questions about possible development strategies. Instead, the head of group marketing and communications Tessa Artadi says: "Udenna's thrust for Malampaya is to continuously provide Filipinos with a safe, renewable and sustainable energy source."
The extent to which the company is able to "renew" Malampaya's gas reserves is up for debate, however. Islam notes that Malampaya's development team is more likely to manage the field's rate of decline the rather than revive production.
He explains: "There's long been talk of an undeveloped portion of the field at Malampaya East, but even the expected volumes there would add about a year to the project's life. Further expansion at SC 38 would require appraisal and exploration activities which, even if successful, could take several years to bear fruit."
With the field's production potential is doubt, the only solution seems to be building up LNG import capacity.
Import options
Gatchalian has been championing greater energy diversity, with a focus on developing LNG terminals to support renewable energy sources.
The Senate committees on energy and finance approved in May the proposed Midstream Natural Industry Gas Development Act, raising the bill to the plenary level. The senator said at the time the bill would promote energy security via energy diversification.
As part of this diversification drive, the Philippine government has approved six gas import projects, with the DOE projecting that the developments will come to around $1.6bn worth of investment. The DOE expects to have 13mn metric tons/year of LNG capacity eventually, with the country's first terminal slated to come onstream in the second half of next year.
Whether the government is doing enough on the energy security front remains unclear, given the uncertainty surrounding not only Malampaya's long-term prospects as well as the potential of the country's other upstream prospects. Moreover, the long-standing maritime border tensions between the Philippines and China adds another layer of complexity to the issue of upstream development.
Islam argues that such uncertainties mean it is "high time" that local authorities move to ensure the country's energy security by signing off on enough LNG import schemes to meet future demand.