Philippines Declares Strong LNG Interest: Report
Philippine National Oil Co (PNOC) has received 26 unsolicited proposals to develop an LNG import project in Batangas, Manila Times reported March 17.
The companies include seven from China, six from Japan, three from Singapore, two from South Korea, two from Turkey, one from the United Arab Emirates, one from Spain, one from Australia and three from the Philippines, PNOC president Reuben Lista told the newspaper in an interview.
The state owned oil company is in talks with foreign partners for possible government-to-government deals to put up LNG facilities, including a 200-megawatt (MW) power plant and floating storage and regasification units (FSRU), Lista said.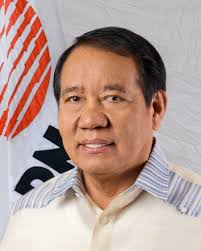 PNOC president Reuben Lista (Credit: PNOC)
Shardul Sharma
---
Natural Gas World welcomes all viewpoints. Should you wish to provide an alternative perspective on the above article, please contact editor@naturalgasworld.com
Kindly note that for external submissions we only lightly edit content for grammar and do not edit externally contributed content.