Overview of 2016 EU Gas Demand, Production
The Joint Organisations Data Initiative has just released oil and gas data for 2016. For the second year, EU gas consumption was up (this time by 7.4%) while domestic production was down by 2%.
Of the main EU markets, the UK witnessed an increase of 13% thanks to gas being more competitive than coal for power generation following the implementation of the £18/tCO2 Carbon Price Support. French gas demand is up by 10% owing to poor availability of nuclear. The record growth is for Greece, up by 29% in 2016 compared with 2015. But demand there is still 14% below its 2011 record.
Gas consumption in biggest EU markets
Source: JODI, thierrybros.com
On the production side, the start-up of the Corrib field in Ireland and the Laggan & Tormore gas fields in the UK was not enough to offset the huge drop in Groningen production. Total EU production is down by 2%. The Cygnus UK offshore gas field that started at the end of 2016, should help the UK to continue to grow production in 2017.
Gas production in biggest EU markets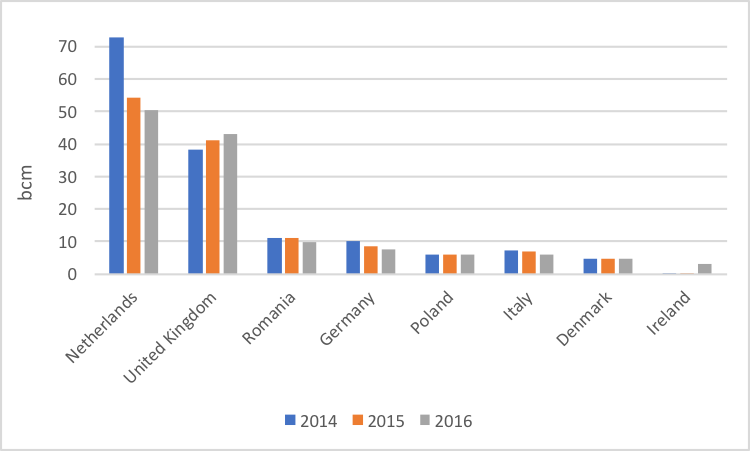 Source: JODI, thierrybros.com
This means that imports are up by 11.7% with foreign dependency now above 70% (71% in 2016 vs 68% in 2015). With future consumption flat and little hope of mitigating the terminal decline of domestic production and the UK soon out of the EU, the bloc's foreign dependency should continue to rise to soon reach 80%.
Thierry Bros
Founder thierrybros.com