Austria Marks 50 Years of Russian Gas
Fifty years ago on June 1, 1968, Soviet state gas exporter Soyuznefteexport and Austria's OMV signed the first agreement on supplies of natural gas from the USSR to Austria.
Austria was the first western European country to sign a gas deal with the Soviet Union and remains a key importer, in 2017 importing a record 9.1bn m3 from Russia, with over 218bn m3 delivered since 1968.
Gazprom CEO Alexei Miller said June 1 his company "continues to work towards strengthening and advancing" its relationship with OMV.
"In the past 50 years we have received reliable gas supplies from Russia and have been able to provide our industrial and household customers with high quality natural gas without interruption. This is a good base for expanding the partnership with Gazprom long term," added OMV CEO Rainer Seele, doubtless with an eye on US moves to tighten economic sanctions against Russia.
OMV is co-financing the Gazprom-owned Nord Stream 2 pipeline project, with four other western European gas companies. It is opposed by the US as well as by a number of Europe's former eastern bloc governments.
Formerly CEO of another Gazprom ally BASF-owned Wintershall, OMV's Seele was the first western business leader to meet Miller after the US Treasury imposed an asset freeze on him in early April this year.
To mark the 50-year anniversary, Gazprom and OMV are supporting a joint art exhibition at Vienna's Kunsthistorisches Museum. The art will move to the Hermitage in St Petersburg.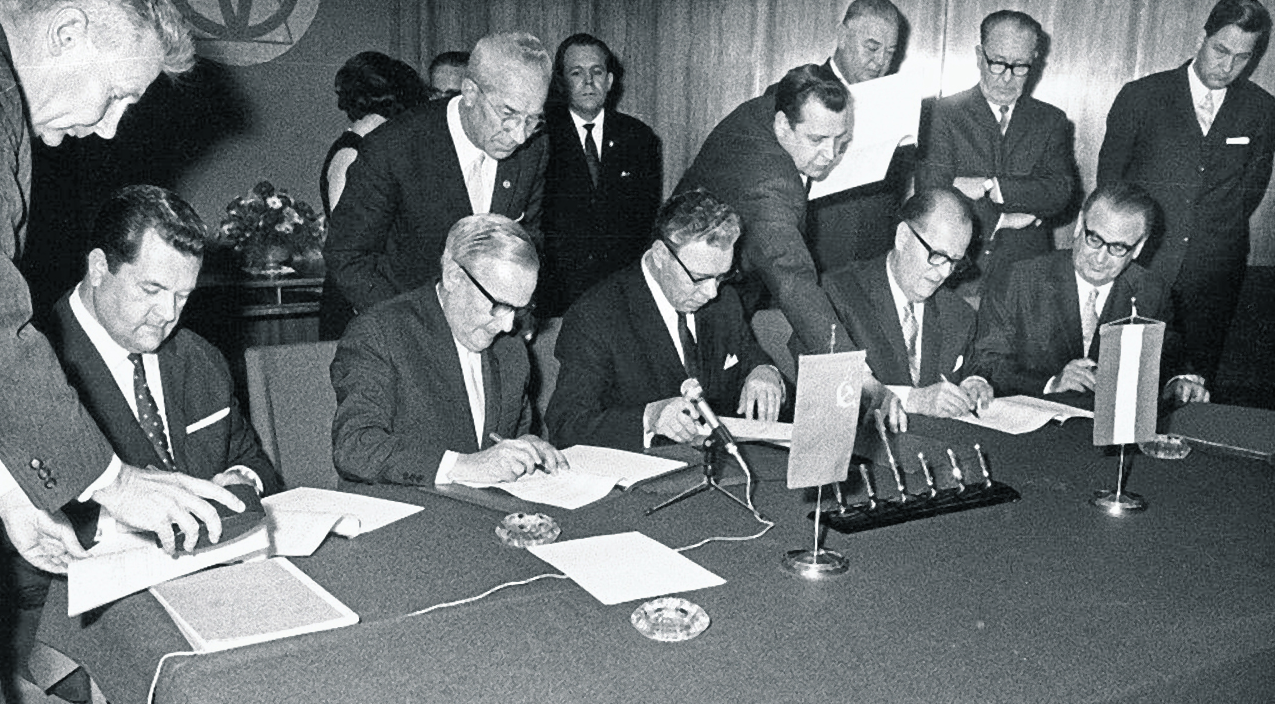 The ceremonial contract signing on June 1 1968 by (from left to right): OMV deputy CEO Friedrich Feichtinger and CEO Ludwig Bauer, Soviet deputy foreign trade minister Nikolai Osipov, Sojuzneftexport deputy president Igor Fedorov, and Austrian steelmaker Voest CEO Herbert Koller (Photo credit: OMV)