Novatek hopes to replicate successful LNG strategy to become leader in low-carbon ammonia and blue hydrogen
Russian producer Novatek's planned ammonia-hydrogen complex will allow it to replicate its success in liquefied natural gas (LNG) and get an early foothold on the blue ammonia and hydrogen markets, according to GlobalData. The leading data and analytics company notes that Novatek's new project is anticipated to generate 120 thousand tons per annum (kpta) of hydrogen and 2 million tons per annum (mpta) of ammonia, in addition to Novatek growing its liquefication capacity to 59 mpta in the next five years, which will be used to capitalize on expected global demand growth for low-carbon fuels.
Anna Belova, Oil & Gas Analyst at GlobalData, comments: Novatek sells 90% of its natural gas on the domestic market, where prices are fraction of global gas spot prices – since only Gazprom can export pipeline gas outside of Russia. To access global markets, Novatek already has a number of new post-FID LNG projects, but the company is also pivoting to newer market opportunities. Novatek is converting one of the proposed LNG projects into a blue ammonia and hydrogen development, to capitalize on expected global demand growth for low-carbon fuels. This new ammonia-hydrogen complex will utilize the same natural gas resource base as the original LNG project, but will see upward of 90% of carbon sequestered in long-term geological storage
Advertisement:
The National Gas Company of Trinidad and Tobago Limited (NGC) NGC's HSSE strategy is reflective and supportive of the organisational vision to become a leader in the global energy business.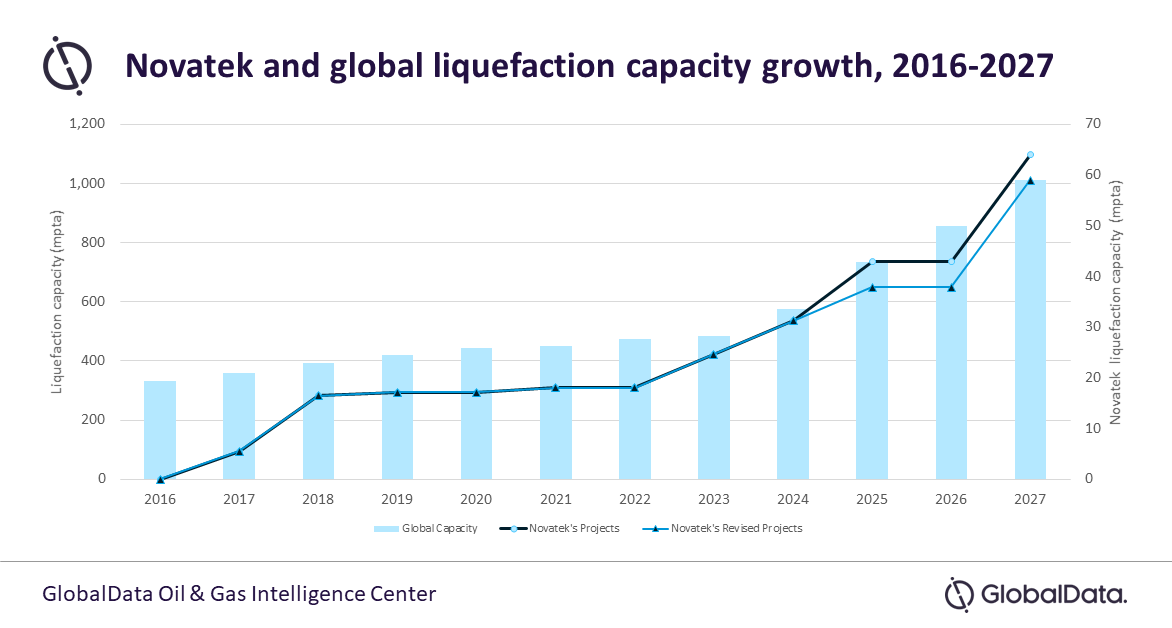 Belova continues: "Novatek's LNG strategy was successful because it bet big on global demand growth, investing in every aspect of the LNG value chain. By entering the blue ammonia and hydrogen markets early, the company can replicate this strategy and secure the entire blue ammonia and hydrogen value chain – from production and processing to transportation, trans-shipment and marketing. The company has become a leader in LNG among Russian companies, now it wants to become the country's leader in low-carbon fuels and carbon sequestration."
As evidenced in its latest quarterly report, Novatek has benefitted from the record-high natural gas prices in Europe. In Q3 2021, the company's normalized profit has almost doubled and free cashflow increased by 386% over Q3 2020, even as production decreased slightly.
Belova adds: "Novatek's year-on-year (YoY) cashflow increase was a direct result of the company's decade-long strategy to access international gas markets by growing LNG liquefaction capacity and circumventing Gazrom's gas pipeline monopoly. In five years, Novatek went from a 'zero' to a major player in global LNG markets. Its growth in liquefaction capacity is now greatly outpacing global trends."
The statements, opinions and data contained in the content published in Global Gas Perspectives are solely those of the individual authors and contributors and not of the publisher and the editor(s) of Natural Gas World.