Norwegian Upstream Costs Fall 40+%
Lower costs and simpler field designs have helped cut the cost of Norwegian field development – but not all cost savings are good, warns the Norwegian Petroleum Directorate (NPD).
Over the last two years, the price tag for developing a field on the Norwegian shelf has declined by an average of more than 40%, according to NPD's analysis of eight planned developments nearing start-up. Norway is one of the world's more expensive places to produce oil.
The investment estimates for the Utgard, Oda, Zidane, Trestakk, Snilehorn, Johan Castberg, Snorre Expansion and Johan Sverdrup Phase 2 projects have fallen from about Nkr270bn to Nkr150bn, according to the operating companies' own calculations. The downward adjustments have been made in connection with various decision phases in project implementation.
Welcoming the cut, the NPD's director of development and operations, Ingrid Solvberg said this was the result of oil companies and the supplier industry making "a tremendous effort in streamlining activities."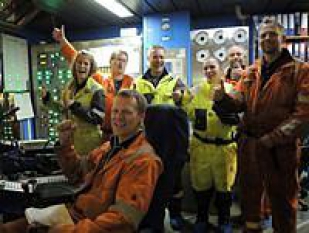 Drilling starts at the Sverdrup platform (Credit: Statoil)
The biggest savings result from new development solutions, she said. The second largest reduction is within drilling and wells, which on average account for around 30% of the overall field development costs. This is due to the decline in rental rates for drilling rigs, and also companies are planning wells that can be drilled faster and much more cheaply per metre of depth achieved.
Pipelines and cables are also cheaper to make and new routes can be selected. Simplified development solutions and less costly materials will yield more reasonably priced modifications and adaptations of facilities where the oil and gas from new developments will be taken in and processed.
But she warned against short-term savings at the expense of long-term value creation, such as cutting staff in important technical environments, as it could impair the capacity for innovation and the ability to find smart solutions.
The NPD has seen companies making false economies in the development phase, making upgrades necessary later on. "We must not put ourselves in a situation where cost cuts reduce the future flexibility on the fields, or have a detrimental impact on our ability and willingness to use technology that can provide better and more efficient resource management," says the development director.
William Powell