Norwegian gas supply comes in above forecast in May
Norwegian natural gas supply averaged 322.8mn m3/day in May, or 2.1% above the forecast, the Norwegian Petroleum Directorate (NPD) reported on June 21.
The country's production has been declining steadily since February, in line with the seasonal trend, despite soaring gas prices in Europe and recent reductions in Russian supply. Output in May was up 15.1% year/year, but down 1.9% from the level in April.
Advertisement:
The National Gas Company of Trinidad and Tobago Limited (NGC) NGC's HSSE strategy is reflective and supportive of the organisational vision to become a leader in the global energy business.
Norwegian natural gas production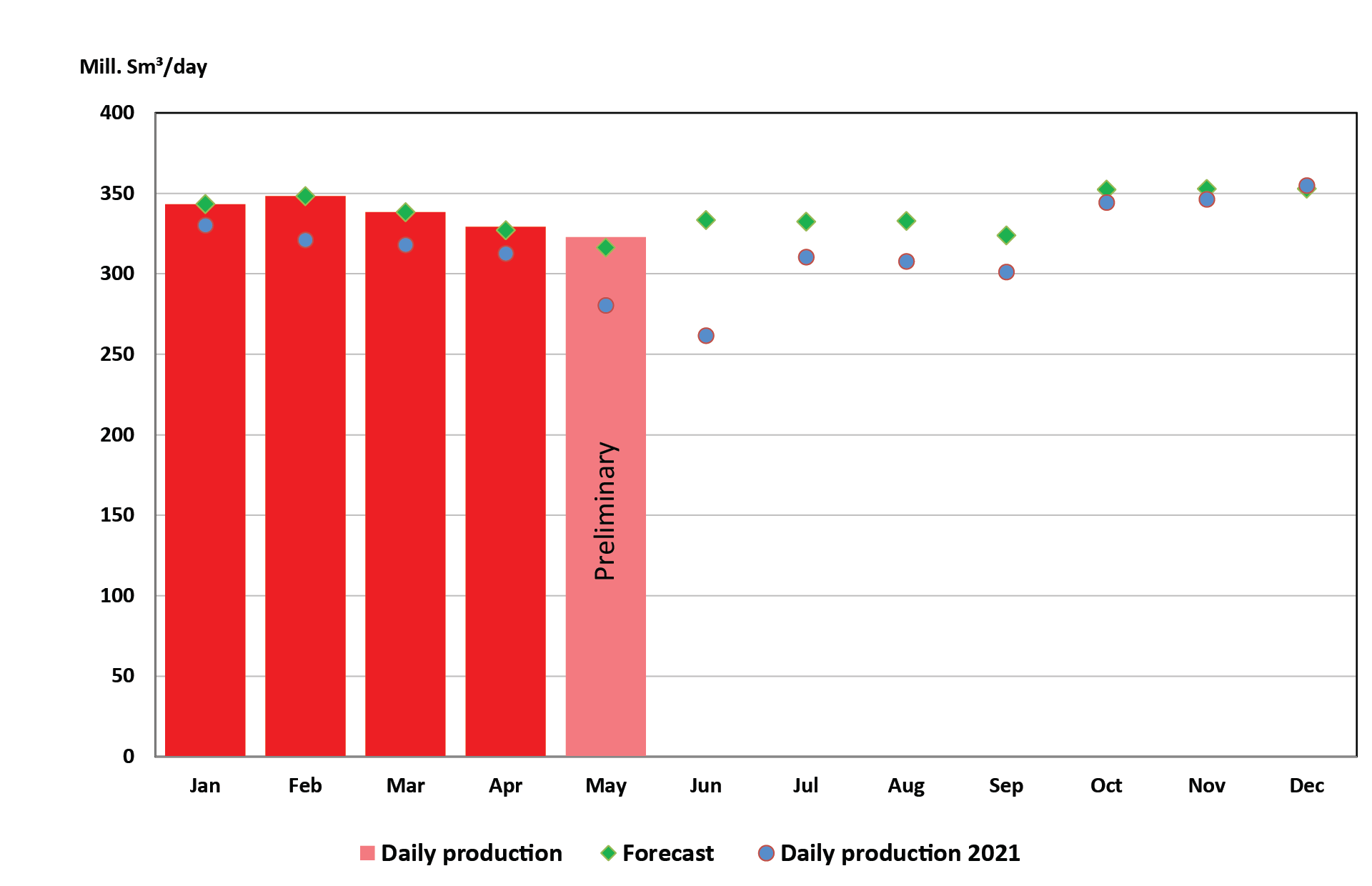 Source: Norwegian Petroleum Directorate.
Norwegian oil and other liquids supply averaged 1.831mn barrels/day in May, which was 2.8% below the forecast, down 0.8% yr/yr and down 1.6% m/m. A proposed strike that would have affected some oil-producing platforms looks set to be averted, after unions reached a provisional wage deal with employers earlier this month.