Norwegian Gas Output Edges up in Dec
Norwegian gas production averaged 345.5mn m3/day in December, up 3.2% from the November level but down 0.4% versus the same month last year, the Norwegian Petroleum Directorate (NPD) reported on January 17.
Output lagged behind forecasts for much of last year, owing to unscheduled maintenance and a decision by Equinor and others to cut supply because of low gas prices in Europe. In contrast, production in December was 0.7% higher than forecast.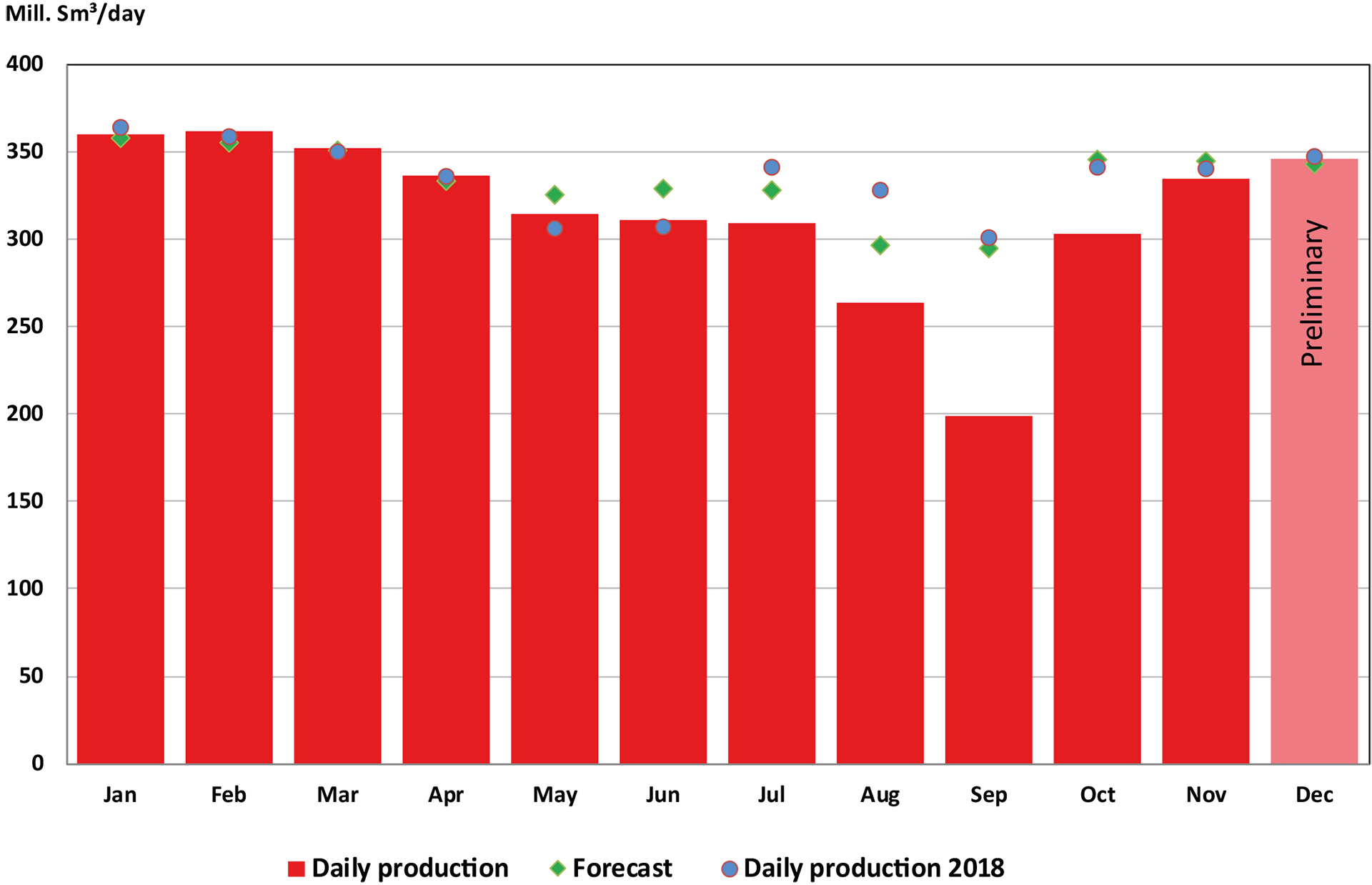 (Source: Norwegian Petroleum Directorate)
Earlier state-owned pipeline operator Gassco reported a 6.3% decline in Norway's piped gas exports last year to under 107bn m3.
Liquids production came to 2.08mn b/day last month, according to the NPD, up 4.8% month on month, 12.7% year on year and 8.9% above forecast.