Norway's Aker Adds Value, But Orders Are Lower
Norway's Aker said July 19 that its 2Q 2016 net asset value and that of its holdings adjusted for dividend was Nkr24.7bn ($2.9bn), up 29% compared with 1Q 2016.
Aker President and CEO Oyvind Eriksen said this was "the strongest quarterly increase since 2006," with the gain in Det norske alone (50%-owned by Aker) being Nkr4bn. "What a reminder of the continued value potential in oil and gas!" he noted.
Det norske and BP announced the creation of Norway's largest independent producer last month, called Aker BP. Eriksen on July 19 said Aker BP will be as "Europe's largest independent listed E&P company, in terms of production." Completion of that merger is expected by end-2016. Det norske also added value from portfolio acquisitions from Centrica and Noreco during 1H 2016, said Aker.
Aker said that 49% of its gross asset value of Nkr31.7bn in 2Q 2016 were oil- and gas-related, of which 32% being Det norske, 16% oil services (Aker Solutions, Akastor, Kvaerner) and 1% other.
Pre-tax 2Q 2016 profit of Nkr742mn was up 54%. Among important contract wins in 2Q 2016 was the umbilical system for the Zohr gas field offshore Egypt, valued at over Nkr1bn.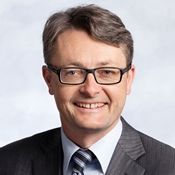 Oyvind Eriksen, Aker's President and CEO and Det norske's chairman (Photo credit: Aker)
However 1H 2016 order backlogs at the contractor businesses were 20% lower year-on-year at both Aker Solutions (Nkr35bn) and Akastor (Nkr15.1bn), and 43% lower at Kvaerner (Nkr10.2bn). Aker's shareholdings in these contractors is respectively 34.8%, 36.7% and 28.7%.
Mark Smedley