Norway Flexes Gas Output Down in April
Producers offshore Norway apparently flexed down their gas output in April in response to the calamitously low prices at Europe's hubs according to data released by the regulator Norwegian Petroleum Directorate. They produced 9.03bn m³ last month, compared with the forecast 9.37bn m³.
This was in contrast to oil producers, where the Johan Sverdrup field has contributed to a major year-on-year rise in output, which has exceeded the total national forecast for the month. However Norway is planning to lower its oil output to combat the glut.
Gas production for the year to date is now a little lower than the forecast made in December 2019: 40.1bn m³ compared with 40.33bn m³, and last year's 42.27bn m³.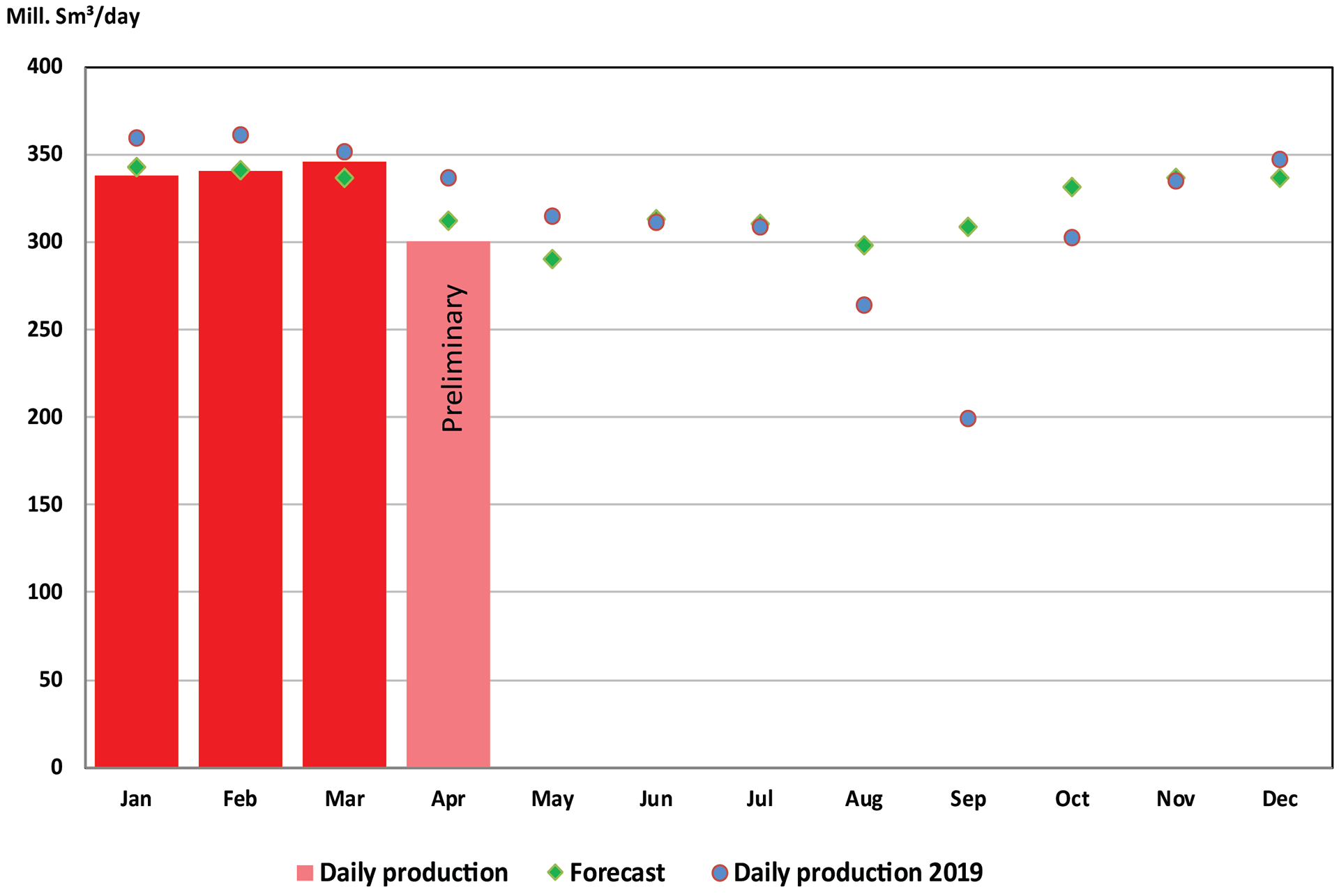 Source: Norwegian Petroleum Directorate
Operators might have started their maintenance period earlier than envisaged in December, before the Covid-19 reached Europe; or they might have opted to flex down output at fields that allow it, such as the Troll field.
Russian exporter Gazprom has also been flowing less gas, despite having a flat rate ship-or-pay contract with Ukraine that it pays for each month regardless of actual flow rates.