Nigeria's Power Problems [NGW Magazine]
The gas-to-power value chain in Nigeria is dysfunctional, owing to under-investment in maintenance and infrastructure, which is the main cause of the frequent system collapses and forced outages.
For example, data from the National Electricity System Operator (NESO), which is part of the Transmission Company of Nigeria, showed that between September 24 and October 5, 2019, power generation peaked at 4.6607 GW, which is insufficient for 190mn people.
Reports from NESO show that of the 27 thermal power plants, ten were out of commission, owing either to low load demand, or a mismatch in transmission. Distribution companies have complained in the past that the Transmission Company of Nigeria (TCN) has a wasteful habit of sending power where it is not needed, while neglecting areas that need power but whose infrastructure is not serviceable enough to deliver it.
In September 2019, the Sapele, Alaoji, Olorunsogo, Omotosho, Ihovbor, Gbarain, Afam IV & V, Ibom Power IPP, AES IPP and ASCO IPP power plants, with installed capacity of over 4 GW, were out of commission owing to a system collapse. System collapses are common to Nigeria's electricity ecosystem and are mainly caused by ageing infrastructure, as distribution companies have pointed out.
According to Neso, Nigeria's installed generation capacity stands at 12.910 GW while the available capacity is just 7.653 GW. Transmission wheeling capacity, which is the transportation of energy from inside the power grid to external points, stands at 8.100 GW, but the peak generation ever achieved stands at 5.375 MW.
In a 2018 paper, Mark Thurber of Stanford University wrote that the successful development of domestic gas for domestic power requires careful attention to gas and electricity pricing – two factors that the Buhari administration has neglected, focusing instead on what it sees as the more important business of crude oil exploration and production.
Thurber also lists other common challenges plaguing the gas-to-power value chain: transmission losses; sabotage; and theft.
From Thurber's analysis, it is evident that a country's economic growth depends on a stable power sector, and the Nigerian ministry of petroleum resources needs to collaborate with the National Assembly to ensure the petroleum industry governance bill is passed and implemented.
This is the only way investors will commit resources to the sub-sector. Without it, Nigeria will continue to face these challenges, despite its huge gas potential.
Other key elements include sanctity of contracts as well as proper and constant communication between stakeholders and regulators. For this to happen, the federal government, distribution companies, international oil companies (IOCs) must work together to unlock the potential of the natural gas sub-sector.
While highlighting challenges playing out in Nigeria's gas to power chain during a presentation at Pan-Atlantic University in July 2019, the general manager of Chevron's downstream gas business in Nigeria, James Okereke, said generating companies could make hardly any money through the distribution companies, owing to old infrastructure, poor transmission reliability, consumers' inability to pay bills and vandalism.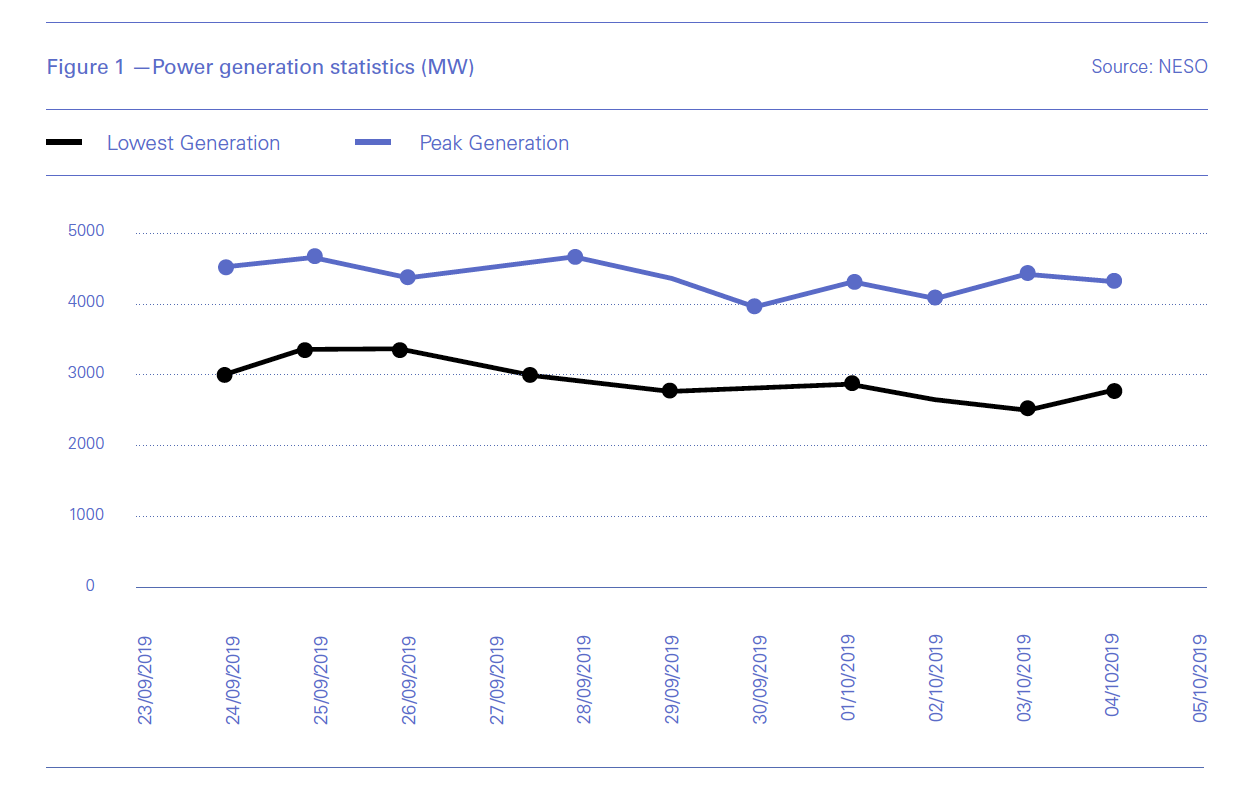 Gradually going off the grid
Many believe that these overwhelming challenges may have made the Buhari administration officials throw their hands up in surrender.
However, in July 2019, the Buhari administration indicated that it fully supported the opening up of the power market to new investors in generation, transmission and distribution infrastructure, who will transact directly with one another to serve willing customers through off-grid power and micro-grids, especially for the deployment of solar power.
It is important to note that this development was in response to ongoing off-grid projects across the country being adopted by some communities.
NGW found that the Rural Electrification Agency (REA) has adopted the Energizing Education Programme (EEP), with the aim of rehabilitating existing distribution infrastructure to install 89.6 MW of clean and reliable power to 37 federal universities and seven affiliated university teaching hospitals.
Phase 1 of the EEP is fully funded by the Nigerian federal government. Within this phase there are seven solar hybrid projects that benefit from funding from the Green Bond issued by the government.
Subsequent phases are to be funded by the Nigeria Electrification Project which is a Nigerian government project in partnership with the World Bank and African Development Bank (AfDB).
Under the EEP, one of the leading universities in southwest Nigeria, the Obafemi Awolowo University (OAU) in Osun State, standing on 2,020 hectares of land, has gone off-grid as at October 2019 and will receive all its electricity from an 8-MW gas turbine.
According to the vice chancellor of OAU, Professor Eyitope Ogunbodede, after years of erratic power supply hindering education, the school decided to go off-grid in 2017.
OAU partnered with the REA under the EEP to develop a gas-fired turbine that will provide constant electricity for the school, where undergraduate, postgraduate students and faculty staff number about 37,345. The turbine will be able to absorb some demand growth as the site now uses 5 - 6 MW.
The monthly savings though are substantial, at between naira 35mn and naira 65mn. The project is being developed by Sterling & Wilson, an energy solutions company with interests in several countries including Nigeria.
Also, under the EEP, the Federal University Ndufu-Alike Ikwo in Ebonyi State, occupying 435.72 of land, is being powered by solar hybrid systems. In August 2019, Nigeria's vice president, Yemi Osinbajo, commissioned the finished project. The 2.8-MW off-grid power plant would give over 7,700 students and 1,819 faculty staff access to cleaner and reliable energy.
Phase 1 of the EEP will deliver 28.5 MW to ten universities using solar hybrid and/or gas-fired power plants.
Early September 2019, Nigeria's vice president Yemi Osinbajo commissioned a 7.1-MW solar hybrid power plant in Bayero University Kano State, to ensure sustainability in power supply. The solar hybrid power plant will provide electricity for about 55,815 students and 3,077 staff of the university.
As is common in the cases of gas pipeline vandalism, concerned agencies have also had to deal with cases of power transmission and distribution equipment in the past, but the REA has put safety measures in place.
In July 2019, the REA CEO Damilola Ogunbiyi said it had set up a sustainability network called the Electricity Users Co-operative Society (EUCS).
"This is an initiative to support communities within project areas to collaborate with developers and the Agency, to solve their electricity problems, learn electricity efficiency and conservation as well as sensitization against theft and vandalism," she said.