[NGW Magazine] Argentina seeks an outlet
Argentina is to resume full gas exports to Chile, but even with that valve open once more, oversupply problems loom for the industry as gas production ramps up and its other neighbours are not in great need of the gas either.
Argentina is to resume unrestricted exports of natural gas to its neighbour Chile after more than a decade of reduced flow, but experts say the Latin American country still needs to find new markets for its gas or face oversupply issues.
The energy ministers of both countries said last month that exports would begin before the end of the year, as production from Argentina's Vaca Muerta shale play ramps up.
"This summer we will start to sign permits for exporting natural gas to Chile without any restrictions," said Argentina's energy minister Juan Jose Aranguren, according to a Reuters report.
Chilean energy companies are in discussions over import agreements and first gas could be delivered in October or November, Chile's energy minister Susana Jimenez said.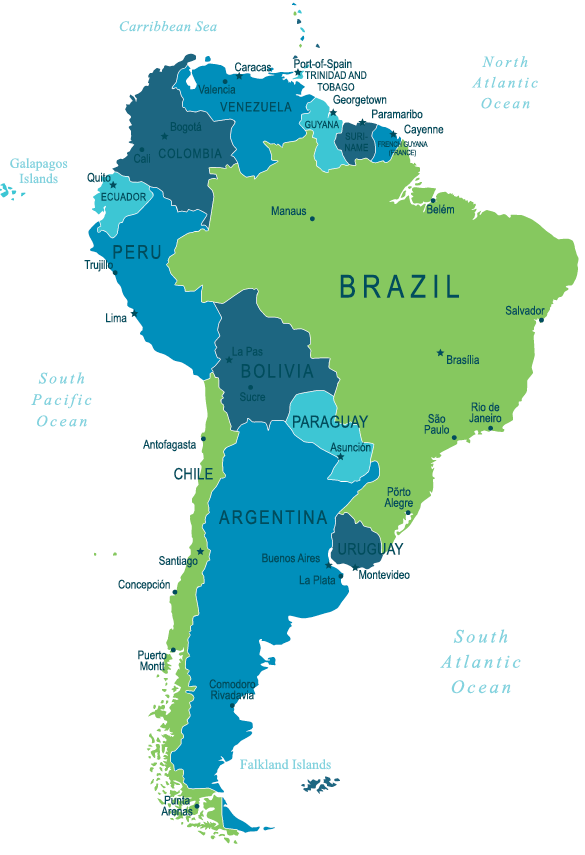 "We see a great opportunity for mutual benefit," she was cited as saying, adding that the gas is expected to come from both Vaca Muerta in central Argentina's Neuquen basin and from the Austral basin in the far south of the country. The gas would replace imports from other countries or be used to heat homes in remote areas where wood-burning is still the norm, but is a source of pollution, said Jimenez.
There are already several pipelines in place between the two countries, which were used previously to export up to 20mn m³/day to Chile. The small Latin American country, which produces marginal volumes of oil and gas of its own from the southern Magallanes Basin, used to receive a significant volume of its gas from its neighbour but a diplomatic crisis in the mid-2000s led to Argentina cutting off exports when its supplies were low.
The two countries subsequently signed deals allowing for exports in emergency situations, but with the caveat that the same amount had to be re-exported to Argentina within 12 months. With lower supplies from Argentina, Chile was forced to turn to Bolivia and the global LNG market for its gas needs.
With production from Vaca Muerta, one of the world's largest shale plays, set to considerably boost Argentina's supplies in the next few years, the pro-business government of Mauricio Macri is keen to find a home for all that gas.
Vaca Muerta, which is around the size of Belgium, contains around 308 trillion ft³ of shale gas, according to the US Energy Information Administration.
The government has made steady progress in securing investment for the project. Last year it signed a landmark investment deal with a group of companies that included state-run YPF and US Chevron, French Total, Anglo-Dutch Shell and BP unit Pan American Energy. The companies agreed to collectively invest $5bn in the formation last year and $15 bn/yr from now on.
The government also made headway with the country's traditionally powerful trade unions, which said they would accept clauses in their collective bargaining agreements, in an effort to make contracts more flexible and improve productivity.
However experts say that – with all the progress at Vaca Muerta – Argentina now faces a different challenge: that of oversupply when output fully ramps up at the formation.
Last year, Argentina produced 122mn m³/d of gas, which is expected to rise to between 175mn m³/d and 200mn m³/d by 2030, according to the energy ministry.
But experts say that oversupply issues could be felt from as early as next year. "According to our estimates, Argentina will have between 5mn m³ and 10mn m³/d oversupply next summer," Wood Mackenzie's Mauro Chavez Rodriguez told NGW.
That is because of the "increase of domestic gas production but also due to shrinking gas demand and because of the increase in Bolivian gas flows according to the contract," he said.
To tackle the issue, other than Chile, Argentina could in theory export its excess gas to neighbouring Brazil or Uruguay. However there are obstacles, said Chavez. Uruguay is a very small market – of around 1mn m³/d – while Brazil requires extra pipeline infrastructure to be built, he said.
Argentina would need to connect a pipeline to the southern city of Rio Grande do Sul to supply the Brazilian market. In addition, the Brazilian gas market is limited because the country has a lot of associated gas coming from its own fields. There is a lack of demand coming from the export market but also domestically, which poses a challenge for Argentina's Vaca Muerta, Chavez said, adding: "that's why some players are starting to think about LNG exports plants."
Argentina has imported LNG in recent years to fill its supply gap. It has two operating LNG terminals: the GNL Escobar located on the Parana River, in Buenos Aires province; and the Bahia Blanca terminal, on the Atlantic coast around 650 km south of the capital city. Both have regasification capacity of 500mn ft³/d.
The country is now expected to cut back on LNG imports in coming years, as its domestic production rises. The notion of Argentina exporting LNG is a relatively new one.
Market sources have tentatively suggested that an export terminal could be built in Bahia Blanca or in the far south, in the Tierra del Fuego region. Alternatively, Argentina could build one on the Chilean coast, in order to access markets in Asia, but that would be a complicated project to get off the ground, they say.
GNL Escobar (Credit: Excelerate Energy)
Bahia Blanca terminal (Credit: Excelerate Energy)
LNG would be a solution to the country's export conundrum, said Chavez. "You should start seeing lower gas prices in Vaca Muerta thanks to greater output so it makes sense to start thinking about an LNG export plant," he said.
However Argentina would need more gas storage capacity to equalise winter and summer demand before it can make any LNG export plans, in Chavez's view. "We see LNG as a solution but they need natural gas storage or they can forget about LNG exports," he said.
"Some people in Argentina think they could just use an LNG terminal in summer thus not needing to build storage but LNG infrastructure is very capital intensive so it needs to be useable all year round, not just in summer," he said.
Sophie Davies