MX Hopes to Explore Grenadian Gas
London AIM-listed explorer MX Oil has signed a non-binding memo of understanding with Grenada's government with regard to possible investment in an area adjacent to the maritime boundary with Trinidad & Tobago (T&T). It said the area covered by the MOU includes under-explored prospective Grenada Tobago Basin acreage adjacent to the Venezuelan/Trinidadian Patao - Poinsettia gas trend.
MX said in a filing that the intention of the MOU is to form the basis for the negotiation of a more detailed production-sharing agreement which, if signed, is likely to occur during the first half of 2017 and would include 2D seismic and other commitments. No reference to such an MOU could be found on the Grenadian government's website.
"We believe that this agreement provides us with the scope for an early entry in an exciting but underdeveloped region underpinned by the strong support of the Grenadian government," said MX CEO Stefan Olivier.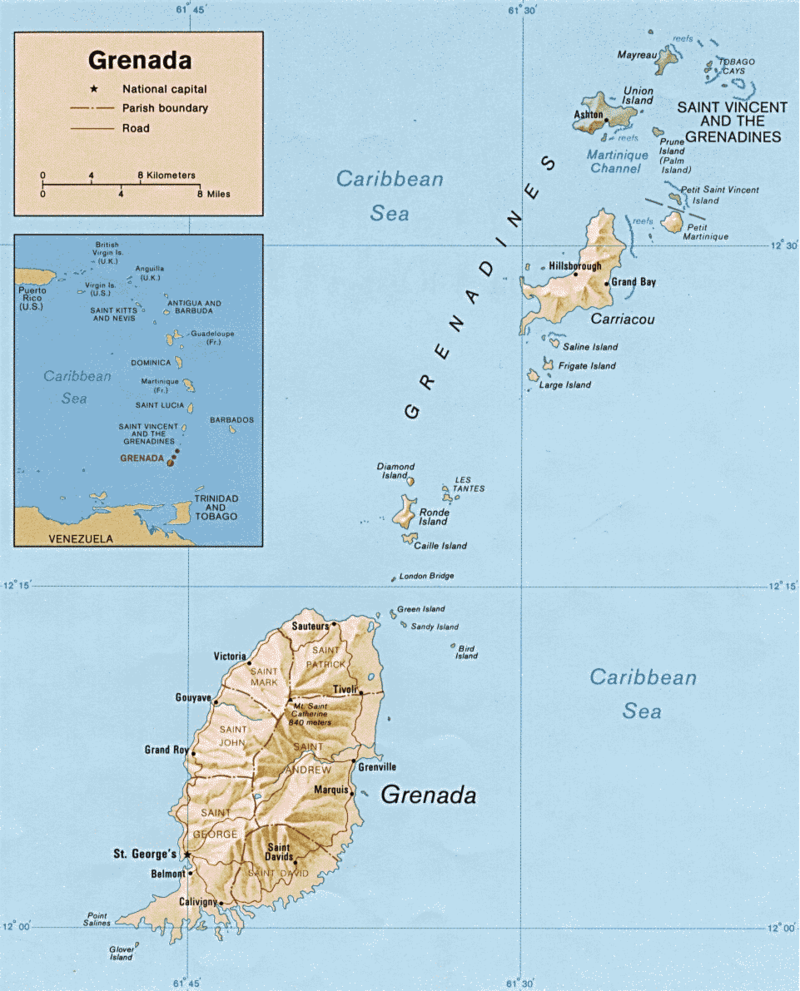 Map showing Grenada in relation to Trinidad & Tobago (Map credit: CIA/Univ. of Texas)
Shell (formerly BG) operates the Poinsettia gasfield, which has produced since 2009 offshore T&T. Last year Nicolas Maduro, president of struggling oil producer Venezuela, visited Grenada and promised to assist the island in developing its oil and gas potential, in the context of the two countries delimiting their offshore boundaries.
MX has an indirect stake in the small producing Aje field offshore Nigeria (OML 113), plus shale gas acreage in Mexico. It reported a 1H 2016 loss of £1.83mn ($2.26mn), but did not state its equity production from Aje.
Mark Smedley