Lebanon E&P: looking forward to round 2 [NGW Magazine]
Lebanon is on schedule with its plans to drill its first well before the end of the year. This will be in block 4 (Figure 1), to be followed by a second well in the partly disputed block 9 in 2020.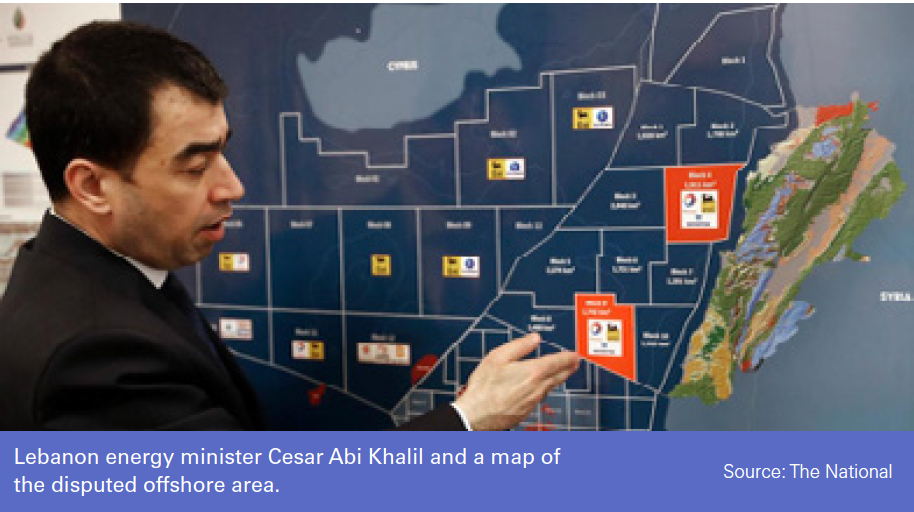 This was confirmed by Walid Nasr, the caretaker head of the Lebanese Petroleum Administration (LPA), who said "This is the well that will be drilled in Block 4 before the end of 2019."
Block 4 is in the northern part of Lebanon's exclusive economic zone, in an undisputed area about 30 km from Beirut, which avoids friction and challenges (Figure 2). Seismic survey data show good prospects, potentially both for oil and gas discoveries.
Blocks 4 and 9 were awarded to a consortium comprising French Total, the operator with 40%; Italian Eni with 40%; and Russian independent Novatek with 20%. The licences were approved by Lebanon in December 2017.
Lebanon has an unresolved maritime border dispute with Israel over a triangular area of sea of some 860 km² that extends along the southern border of its exclusive economic zone (EEZ) (Figure 3). This includes part of block 9, but Total confirmed that the areas being considered for the second well are quite far from the disputed region.
Nasr, speaking at the 5th International Oil & Gas Summit held in April 2019 in Beirut, said: "I assure you all that Lebanon's exploitation of its natural resources will continue… and nothing will stop us." He added: "we have created laws, from the Petroleum Law in the Sea, the Private Tax Law and the Oil and Gas Sector Transparency Act, to ensure continuity, stability and clarity for the investor to trust and invest in Lebanon."
Major gas discoveries offshore Israel, Cyprus and Egypt, have created interest in Lebanon's EEZ, and the success of the first offshore licensing round have encouraged the country to go for a second round.
Settling the border
The Speaker of the Lebanese parliament, Nabih Berri, confirmed April 23 at a meeting with the commander of the UN Interim Forces in Lebanon (Unifil), Major General Stefano del Col, that the country is ready to establish and stabilise its maritime borders and economic zone "through the mechanism adopted in the demarcation of the Blue Line under the supervision of the UN." The Blue Line is a border demarcation between Lebanon and Israel published by the UN June 7, 2000 for the purpose of determining whether Israel had fully withdrawn from Lebanon.
There has not been any response to this from Israel, probably as a result of the recent Israeli elections, which are expected to lead to the formation of a new government over the next few months.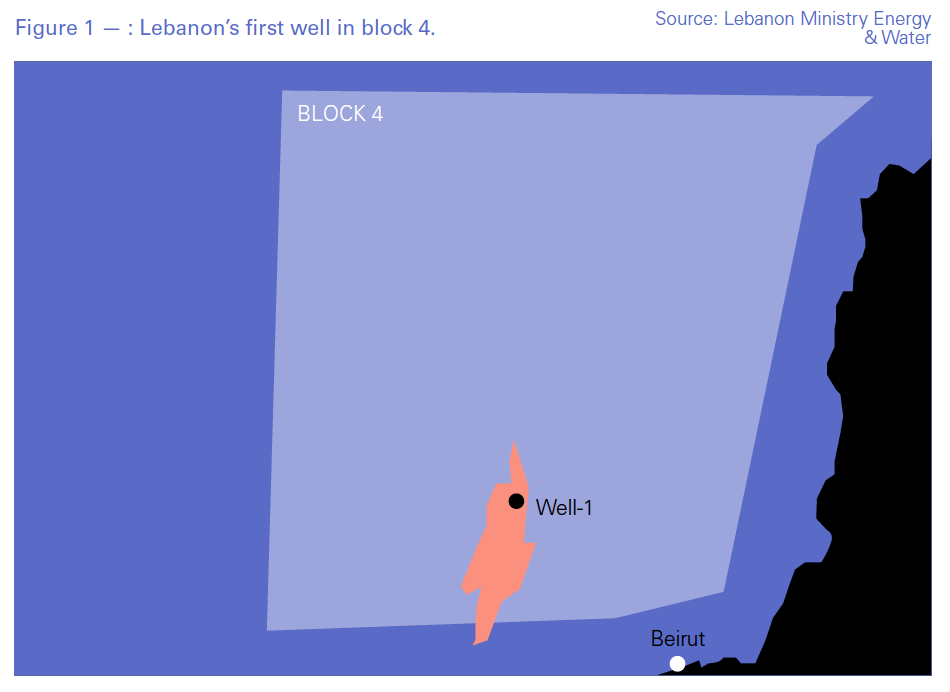 Del Col expressed optimism that Unifil could help resolve the dispute. However, it should be noted that so far repeated attempts by the UN and the US to settle this dispute have failed.
On March 22, US Secretary of State Mike Pompeo met Berri in Beirut and offered US mediation. But reportedly there was no progress other than agreeing on the need to maintain calm along the EEZ boundary between the two countries.
However, there are reports that Berri's confirmation came after Lebanese officials agreed to a UN-mediated effort to solve the dispute based on a proposal made by Pompeo during his visit to Beirut in March. Interestingly, soon after this, in early April, the country's president Michel Aoun asked UN Secretary-General Antonio Guterres to assist Lebanon with solving this dispute. He specifically called on him to help 'convince' Israel to be responsive to Lebanon's intentions to delineate the border.
The same reports also quote sources close to Berri as saying that he accepted a proposal by Pompeo to establish a tripartite committee including Lebanon, Israel and the UN. But here has not been official confirmation of this.
However, these developments, and Berri's confirmation, give hope that there could be a mechanism to resolve this long-standing dispute.
Lebanon's second round
The second offshore upstream round was formally approved by Lebanon's council of ministers April 4. It involves blocks 1, 2, 5, 8 and 10, with bids expected to be submitted by January 31, 2020. These were selected because they are geologically diverse and are different from blocks 4 and 9, already awarded. Blocks 8 and 10 border the area disputed by Israel. Apparently, Lebanon's upstream regulator the Lebanese Petroleum Administration (LPA) selected these blocs specifically to assert Lebanon's sovereignty over areas subject to disputes. It remains to seen whether this will deter bidders.
Even though this is a frontier region, it is well covered by extensive 2-D and 3-D seismic surveys performed on behalf of the government by Norwegian seismic survey companies PGS and Spectrum.
PGS said: "Lebanon again presents a tremendous opportunity…. The acreage comes with the reassurance of proven hydrocarbon plays and recent discoveries in the vicinity."
The Lebanese government has decided that in this round tenders will not be preceded by a separate pre-qualification process, in order to allow oil companies additional time for evaluation. The evaluation of applications will take place in a two-step process, where the LPA will evaluate pre-qualification applications, publish the results, and subsequently assess the bids. Winning bids will then be announced in April 2020.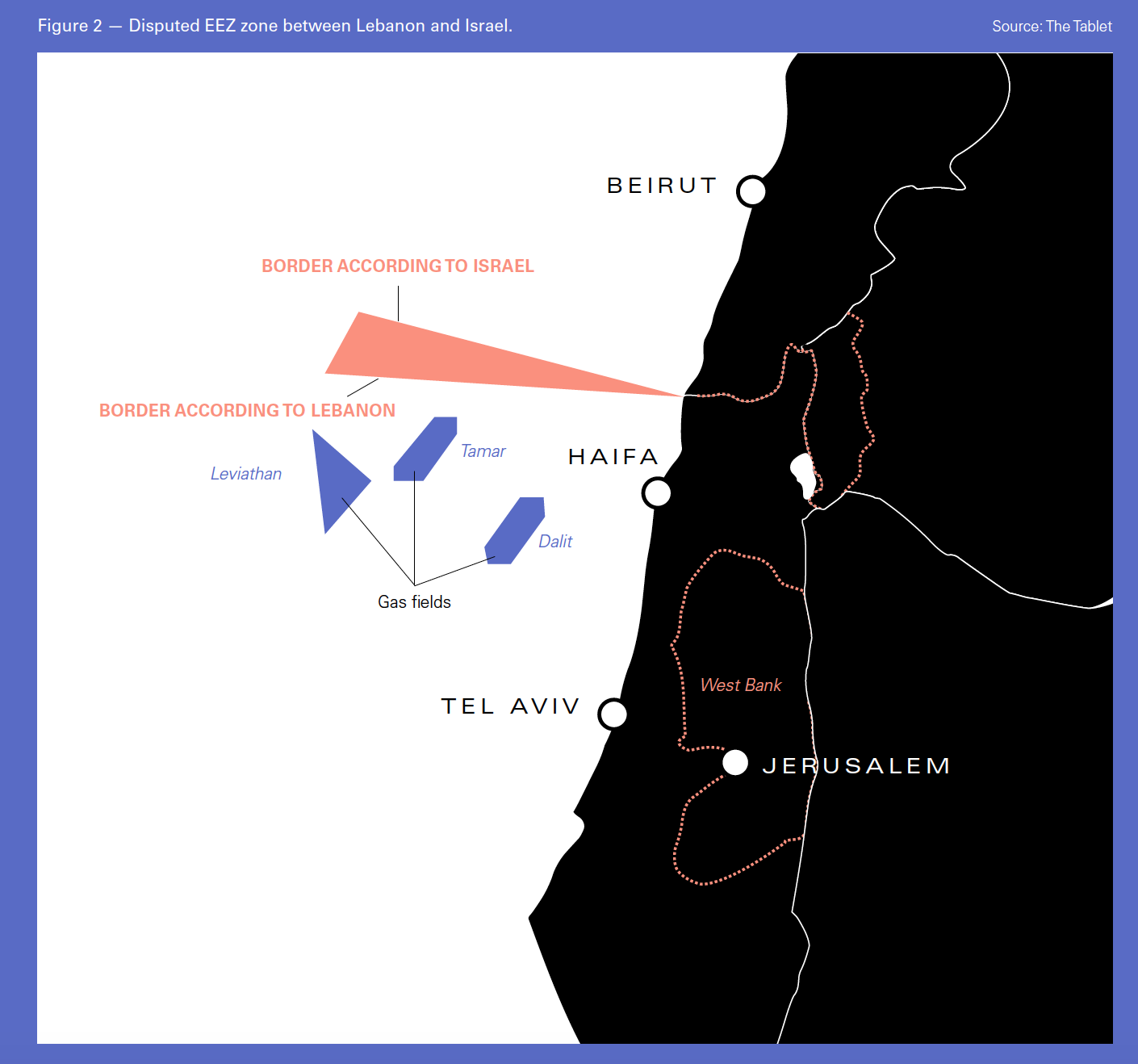 The decision to launch this second licensing round now makes commercial sense as an attempt to capitalise on the renewed appetite oil and gas companies are showing for the eastern Mediterranean following ExxonMobil's recent discovery, Glaucus, offshore Cyprus. A lot of companies are looking at the region and considering in which prospects to participate.
In addition to the initiatives to promote transparency that Nasr outlined, the country has cultivated close relationships with some of its neighbours, including Cyprus and Egypt, to facilitate export of any discovered gas through pipelines or as LNG.
Transparency is playing an important role in this bid round. In accordance to the 'Strengthening Transparency in the Petroleum Sector Law', the Energy & Water Ministry and LPA are obliged to publish all questions and clarifications submitted by companies intending to pre-qualify, but without mentioning any names in order to preserve privacy.
Although the updated 'Tender Protocol' clearly states that the LPA will maintain the bid evaluation report confidential, the energy and water minister is required by law to publish the recommendations of the LPA at the end of the bidding round, including their ranking.
Transparency
In an effort to promote the highest degrees of transparency and accountability, good governance, and the inclusion of all citizens into the oil and gas sector, the Lebanese Oil & Gas Initiative (LOGI) conceived the 'Transparency and Accountability Pledge' (TAP).
This was explained by LOGI's head, Diana Kaissy: "TAP is an invitation to all private companies operating – directly and indirectly – in the oil and gas field to sign and adhere to an application of ethical integrity standards."
TAP requires companies and individuals to abstain from any acts of bribery or corruption, payments/donations to political parties and facilitation of payment to influential individuals. It also commits companies to disclose all activities directly or indirectly related to the Lebanese petroleum sector, including all financial transactions.
Kaissy says that although signing TAP is voluntary, refusal to sign it sends a negative message to the Lebanese authorities and citizens. This is now supported by the Lebanese Transparency Association (LTA).
Civil Society efforts in Lebanon have been instrumental in the passing of laws by parliament to deal with these issues. Transparency is embedded into Lebanese legislation through Law 84/2018, On Strengthening Transparency in the Oil and Gas Sector; and Law 28/2017, On Access to Information.
But in addition to this, the LTA is requesting the council of ministers to issue the petroleum registry decree urgently as it represents a practical tool to combat corruption and reinforce transparency measures in the petroleum sector.
The energy ministry should also publish statements of account held by the Directorate of Petroleum Installations at the central bank, as required by Law 84/2018 on transparency, which obliges the council of ministers and the relevant ministries to publish the revenues generated through oil and gas sector activities. The ministry is also requested to disclose the names and beneficial owners of all companies that have been awarded subcontracts by the Total-led consortium.
Civil society in Lebanon is active in ensuring that this happens, with increasing success. In a meeting with Berri in April, the Muslim Scholars Gathering also supported transparency and the prevention of corruption.
Lebanon is now well on the way to explore, develop and exploit any hydrocarbon resources that may exist in its EEZ.