Israel Worries over Lebanon behind Offshore Ban
The fear of a clash with Lebanon is behind Israel's moratorium on gas exploration to the north of its exclusive economic zone (EEZ), according to a report in the Israeli daily Yedioth Ahronot.
Israel and Lebanon have no diplomatic relations but there is a 1949 cease-fire agreement that is violated from time to time. Despite that, the US government in recent years has tried to settle the issue of the EEZ border, so far unsuccessfully.
The area in question is the Alon D block, west of Rosh Hanikra, the northernmost point of Israel on the Mediterranean. According to Israeli maps, most of the block's area is in Israel's EEZ and only a small area is in Lebanon's EEZ. Seismic surveys showed that the geological structures in the area are very similar to those of Leviathan and Tamar, suggesting a significant gas reservoir in the block but also the chance of the reservoir partly belonging to Lebanon. So Israel has not allowed its exploration.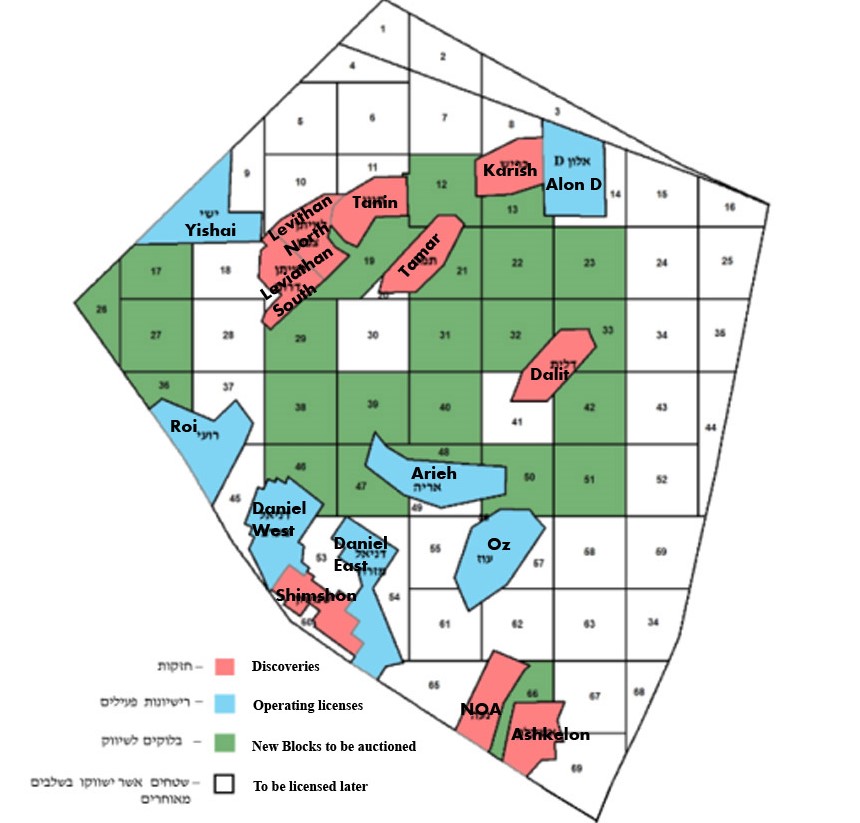 Israel's offshore blocks (Credit: govt)
The block had been licensed to Noble Energy and Delek Group, the two main partners in Tamar and Leviathan. But the license has expired and now Delek is appealing that decision.
Since the Second Lebanon War in 2006, when Israel clashed with Hezbollah, the organization that controls South Lebanon, the border between the two countries has been quiet. But Hezbollah has said it would take action against Israel if it allowed production of what it claims are Lebanese natural resources. Lebanon is probably well aware of the situation and there is a possibility that it will issue exploration licenses for this area within its EEZ. However so far the Lebanese government has failed to initiate licensing rounds and so kick-start its energy industry.
Israel is expected to come out with a new licensing round by November this year. It has allocated 24 new blocks for exploration. Lebanon has also claimed that the Tamar gas field extends into its EEZ, although no international body has backed this up.
Ya'acov Zalel