Iran's 50th Year of Gas
Iran has now been producing gas commercially for exactly 50 years, and output today has reached 255bn m³/yr or 70% of the country's primary energy demand.
When it started, in 1976, it managed 6.9mn m³/d; that figure had risen ten times by 1982 and finally reached 700mn m³/d as of now: 100 times more than 40 years ago. However, Iran – for all its world-beating 34 trillion m³ gas reserves – is still a net gas importer.
Last year, the global gas output reached 3.6 trillion m³, of which 1 trillion m³ were exported. Iran's share of output and net exports was 7.2% and zero respectively. It exported 8.4bn m³ to Turkey and imported up to 9bn m³ from Turkmenistan.
From the start of oil extraction 108 years ago until August 1, 1967, all associated gas was flared. For the first time, Iran built an 1100-km pipeline from the south to the north and started exporting gas to the Soviet Union in 1972. But after seven years, during which Iran exported 72bn m³ – the deal was cancelled after the founding of the Islamic Republic in 1979.
In 1974, Iran also reached an agreement to export gas to the European Union through Soviet Union infrastructure for 20 years, but never realised this plan. The country is again preparing to take share in global gas markets, including the EU. Iran plans to invest $310bn in the gas sector of which $137bn would be upstream, by 2026.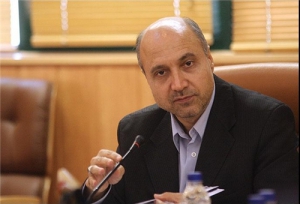 Azizollah Ramazani (image credit: theiranproject.com)
The director of National Iranian Gas Company for international affairs, Azizollah Ramazani outlined the country's plans to export gas July 25, all of it going by pipeline and mostly to its neighbours for the next five years and reaching 68bn m³/yr. Iran is preparing to increase gas output by 125bn m³/y to 385bn m³/yr by 2021. The figure would reach 475bn m³ by 2025, enabling Iran to boost exports.
For now, Iran has already signed deals with Turkey, Iraq, Pakistan and Oman to export a total 46bn m³/yr, but only delivers to Turkey, while the country plans to export a limited amount of gas (5-7mn m³/d) to Iraq in August.
Dalga Khatinoglu is NGE's expert on Iran's energy sector and head of Trend Agency's Iran news service