Iran Unveils Gasline Plans at WEC Istanbul
Iran has offered foreign investors the chance to take part in pipeline projects worh projects totalling $12bn, to enhance the national supply infrastructure and network to domestic and foreign investors at the 23rd World Energy Congress in Istanbul.
Majid Boujarzadeh, the public relations director of National Iranian Gas Company, said the projects are in the form of engineering and procurement, build, own operate and build operate transfer, IRNA News Agency reported October 10. Projects include the extension of the IGAT (Iran Gas Trunk-line) 6, 9 and 11.
The country is also seeking bidders for projects to develop gas storage, processing, compressing for vehicles and small-scale LNG projects for remote regions not economic to supply by pipeline.
Iran has also been negotiating to increase gas exports to Turkey and the country's president Recep Tayyip Erdogan said October 10 at the World Energy Congress in Istanbul that Turkey was interested in working with Iran and talks on gas supply were ongoing.
The 1,863-km Igat 9 line is projected to transfer 100mn m³/d of gas towards the north-western borders. Iran has a contract with Turkey to supply 27 mcm/d of gas, but transferring the country's gas through Turkey to Europe is the final goal, through a connection to the southern gas corridor. In addition to exporting gas to Turkey, Iran also supplies gas to Armenia and Nakhchivan.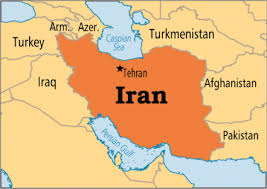 Iran receives gas from Azerbaijan at the Astara border and delivers it to Nakhchivan Autonomous Republic at the Jolfa border of Azerbaijan.
Igat 11 will pump gas from the South Pars gas field towards the northwestern province, Khorasan, to make this region self-sufficient instead of relying on Turkmen gas imports.
Azerbaijan desk