Iran Signs Confidentiality Agreements with IOCs
The managing director of National Iranian Oil Company (NIOC) has said that seven confidentiality agreements have been so far signed with international companies on carrying out studies related to oilfields. They are: France's Total, Indonesia's Pertamina, Russia's Lukoil and Zarubezhneft, Austria's OMV, and Germany's Wintershall, IRNA quoted Ali Kardor as saying on August 30.
The contracts grant the signatories access to confidential material, knowledge, or information that they wish to share with one another for certain purposes, but not with third parties. "These companies are to provide us with results related to the studies, however we will have no obligations to grant the development of the oilfields to them," he explained.
In fact, by signing the agreements, NIOC will benefit from consultative services of the companies on studying the oilfields, he noted.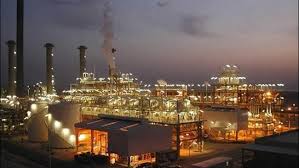 South Pars complex (Credit: Government)
Iran has yet to clarify the issue of studies in the confidentiality agreements, but last week an official with Iran's oil ministry told NGW that Total plans to study the pressure fall in South Pars, the world's largest gas field Iran shares with Qatar. That follows a confidentiality agreement worth $2.5mn with that Total signed in March to study the South Azadegan field.
Kardor also said that the first tender for new model of oil and gas contracts, known as Iran Petroleum Contract or IPC, will be held in the next Iranian month, starting September 22. It is likely that the contract will be related to South Azadegan field, he added.
South Azadegan oilfield, which is jointly held with Iraq, will be developed in several phases. The Iranian side of the field is producing 50,000 b/d and is projected to rise to 320,000 b/d with 132 new wells in two phases. Iraq is producing 210,000 b/d from the field.
Iran has prioritized developing five oilfield it shares with Iraq, namely North Azadegan, South Azadegan, North Yaran, South Yaran, and Yadavaran. Iran is producing a total of 225,000 b/d from the fields and plans to raise the figure to 700,000 b/d by March 2019.
Kardor further said that three IPC-based deals will be signed by the end of the current Iranian year (March 2017) and the deals will attract some $10bn foreign investment. Last December, Iran introduced 50 oil and gas fields within the framework of IPC to foreign companies.
Iran desk