Iran Hopes for New Contracts by September
The new Iranian oil contract, known as Iran Petroleum Contract or IPC, will be finalized in the next one and a half months. The first contract is expected to be signed in three to four months' time, the Iranian deputy oil minister for international affairs Amir Hossein Zamaninia said July 10.
In November 2015, Iran brought 49 oil and gas fields into the framework of the new contracts to foreign investors, based on which foreign companies will be responsible for the financing and technical development of the projects.
For the first time in over 65 years, Iran will allow foreign companies to hold a share of oil and gas output. The new contracts, unlike the buyback contracts, will run for 20-25 years.
In a conference in Tehran on July 10, Zamaninia said representatives of 150 foreign companies had met oil ministry officials over the past two years, but no contract had been signed on the previous model.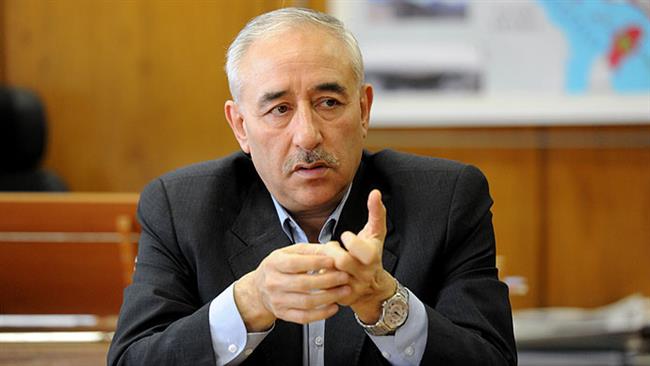 Amir Hossein Zamaninia (Credit: PressTV-Iran)
European majors Total and Shell have announced that they will not invest in Iran based on buyback contracts.
Investments in global upstream oil an gas sector, which had been doubled between 2001 and 2013, cut to half last year and hit $250bn. The administration is facing critics inside the country. Opponents say the new model, which lets foreigners to hold stake in the country's assets, is contrary to national interests.
Iran shares 27 oil and gas fields with neighboring countries, mostly with Arab states. It is said joint fields account for 30% of Iran's gas reserves and 20% of its oil reserves. Moreover, Arab states take 7-8 times of Iran from the joint fields.
Recently, Iran said three types of contracts have been developed and just joint fields will be offered based on the news model of contracts.
Zamaninia said that development of joint fields and increase of oil recovery rate are prioritized. The recovery rate in Iran's oilfields is around 25% on average. Modern technology is needed to increase the rate. Some countries have increased the figure to 40-60%.
Iran's oil resources are estimated at 500-600bn barrels. So at least 158bn barrels of oil could be recoverable. The chairman of the Iranian oil contract restructuring committee Mehdi Hosseini has said that the country will lost $4bn loss for each month of delay in implementing new contracts. The figure will be doubled if indirect costs are taken into account, he noted.
Zamaninia said $185bn projects have been defined for the next five years in the country's oil sector and "we expect to attract at least $40-50bn annually. Moreover, the Iranian oil situation will be improved in the next three to four months when the new contracts are to be signed."
"We, ourselves, have banned ourselves for two years and have not signed any contracts yet," Zamaninia said. Parliamentary elections and the nuclear deal sidelined work on the new contracts.The new contracts oblige foreign companies to select an Iranian partner and to rotate the operation of the field in order to transfer experience to Iranian companies. Longer-term deals will incentivize foreign firms for increasing recovery rate and, consequently, their profitability in the long run.
Dalga Khatinoglu