India's distributors see bull market [NGW Magazine]
In its fight against the chronic urban air pollution, the Indian government has been encouraging the development of the downstream gas business in the last few years. It has been promoting gas demand from households as well as from transport and industry, where they buy from city gas distributors (CGD).
India's downstream regulator, the Petroleum & Natural Gas Regulatory Board (PNGRB), has conducted two CGD licensing rounds that have seen very strong responses from the industry. In 2018, PNGRB launched its 9th round for the development of further city gas networks across India. This round included 80 geographical areas (GAs) that were awarded to 19 commercial entities. In addition, during the first quarter of 2019, PNGRB concluded the 10th bidding round and awarded an additional 50 GAs country-wide. With the successful completion of 9th and 10th CGD bidding rounds, city gas network will now cover just over two thirds (70%) of the population up from a fifth earlier.
There has also been a push by major state-run and private companies to build infrastructure such as LNG import terminals and cross-country pipelines. The Indian government wants gas to account for 15% of the energy mix by 2030, up from 6-7% now. It believes the CGD sector will play an important role in this drive.
Indian gas utilities rise
At present most Indian city gas users are concentrated in and around the major cities of Delhi and Mumbai or in the state of Gujarat. Delhi is served by Indraprastha Gas (IGL), Mumbai by Mahanagar Gas (MGL) and Gujarat by Gujarat Gas and Adani Gas. All these companies have seen investor interest surge in the last few months as outlook for the CGD sector turns positive.
Investors are expecting these companies to aggressively expand, not only in what are their core regions but also to reach into new areas. Three of them have seen their stock prices rise between 50% and 60% in the last six months on the back of growing gas sales volume and rising profitability.
Adani Gas stock has been a relative underperformer, but for reasons unrelated to its business plan. It has received a notice from PNGRB on non-disclosure of information and alleged violation of rules while bidding for CGD projects.
IGL, which operates in Delhi, is one of India's major city gas players. Its gas sales volume in the three months to September 30 (Q2 2020) rose 9.5% year on year to 6.3mn m3/day. Edelweiss in a report said that IGL is opening 40 new CNG stations/year and given low piped gas penetration in its area of operation, the company will log robust growth in existing geographies. Its new geographies near Delhi – Rewari (0.2mn m3/day), Gurugram (0.5mn m3/day) and Karnal (0.2mn m3/day) – will augment volumes over the next four to five years. The geographical areas won in the last two rounds will start contributing to volumes from fiscal 2023, Edelweiss said.
Edelweiss expects IGL's structural volume growth to be 10%/year during fiscal 2019–2022 owing to regulatory pressure to push gas ever deeper into the consumer base; and to inorganic growth from its entry into high-potential markets of Gurugram, Rewari and Karnal.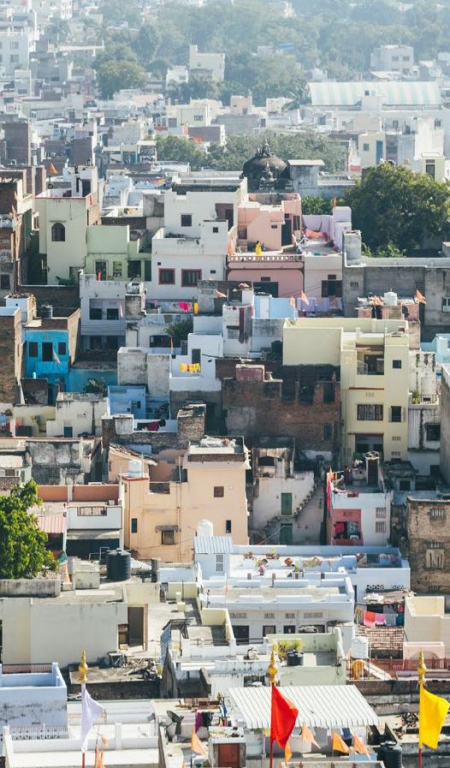 IGL is also expected to see growth in its 50% owned Maharashtra Natural Gas, which has the licence to retail gas in the major industrial city of Pune and adjoining areas of Pimpri-Chinchwad, Chakan, Talegaon and Hingewadi. The company was allotted city gas licence for Nashik-Dhule-Valsad, Sindhudurg and Ramanagara districts of Maharashtra and Karnataka in the ninth CGD bidding round. Prabhudas Lilladhar in a report said the company was on an aggressive growth path, and its gas sales volume is likely to more than double to 1.9mn m3/day over 2020-2024.
Maharashtra Natural Gas has lined up capital expenditure of rupees 40bn ($560mn), to be spent over the next eight years (rupees 16.7bn for first five years) to set up filling-stations, connect 1mn piped gas customers and lay some 3,290 km of pipelines.
Mumbai-focused MGL, like IGL, is expected to see a significant rise in gas sales volumes in the coming few years. According to a report by Ashika Global, MGL has the advantage of operating in Mumbai, one of the most densely populated markets of India. The company also has strong presence in Greater Mumbai, Thane and Raigarh district. It serves about 1.32mn residential consumers, 70 industrial and 3,754 commercial units and about 0.71mn vehicles. The company has potential of adding some 2mn residential consumers, 8,800 industrial and commercial units and about 1.33mn vehicles in a few years.
ICICI Direct in a separate report said that MGL's planned capital expenditure in the Pen, Uran and Karjat areas near Mumbai provides visibility for volume growth in the medium to long term. In the CNG segment, MGL plans to add 25 filling stations/year for the next three years to the existing network of 244. The brokerage expects MGL's volumes to increase at about 5%/year from fiscal 2019 to 2021.
"Given the cost economics of natural gas over other alternative fuels in conjunction with rising pollution concerns, sustaining above mentioned growth rate should not be a concern," ICICI Direct said. It has estimated sales volumes at 3.1mn m3/day and 3.2mn m3/day in fiscal 2020 and 2021, respectively. "MGL's strong gas pipeline infrastructure and expanding operations in Mumbai, its adjoining areas and Raigad district will enable the company to capture the benefits of the large and growing market given the low penetration," ICICI Direct added.
The western Indian state of Gujarat is the only state in India which has a well-developed gas eco-system and the share of gas in the energy mix is around a quarter, much higher than the national average but in line with the global average. Gujarat Gas, which is the dominant player in the state, continues to be India's largest gas distribution company in terms of its sales volume, its geographical spread and its customer base. Just like other city gas players, Gujarat Gas too has seen strong growth in gas sales volume. In Q2 2020, its gas sales volume grew 40% year on year to 9.34mn m3/day.
In March last year, India's National Green Tribunal banned the use of coal-based gasifiers in Morbi, an industrial cluster in Gujarat. This pushed industry towards alternative fuel such as natural gas and Gujarat Gas was a big beneficiary of this move. Industrial gas sales volume in Morbi increased significantly. Kotak Securities in a report said the full benefit will be visible from this year onwards.
Low LNG prices act as tailwind
While Indian gas demand is rising, local production has not been able to catch up, forcing India to rely on imported LNG to bridge the deficit. At present almost half of India's gas demand is met by imported gas. The present benign global LNG prices act as a tailwind for the Indian CGD sector, as analysts expect prices to remain soft for the coming few years.
Credit Suisse believes that the LNG oversupply will last for at least three more years. In a report on India's gas sector published in January this year, the bank said the supply pressure should reduce in calendar year 2022 but only for a brief period as final investment decisions in calendar year 2018 and 2019 have been significantly higher and will contribute to supply from 2024 onwards.
"With the visibility of a sustained oversupply market, we expect low LNG prices to boost gas use in the industrial segment. In the near term, pressure on spot prices should further increase as the European gas inventories (where global excess so far was being sunk into) have already reached tops," Credit Suisse said.
Gas demand in India grew at 5%/year over the past three years and Credit Suisse expects this to accelerate to 7-10%/year over the next five years thanks to the fertiliser sector demand growing at 9%/year, after plants have been converted to run on gas and imported urea has been replaced with domestic gas, with the revival of several inactive fertiliser plants (enabled by the expansion of the gas pipeline network) and significant expansion in the city gas network. In the fiscal 2019, India's gas demand was 148mn m3/day, according to Credit Suisse estimates.
Credit Suisse's top end 10%/year growth forecast hinges on surge in industrial demand with a stricter control on polluting units by the National Green Tribunal and higher utilisation of gas-based power plants if LNG prices slide further.
But the growth could be even higher if domestic gas supply growth is back-ended, it said. LNG import infrastructure is ready, with expanded capacity at the Dahej import terminal and two new terminals coming up on the west coast.
Coal to gas switch in Morbi, Gujarat
Morbi in the state of Gujarat is an example of how switching to natural gas in industry can effectively and immediately help to eliminate air and environmental pollution in industrial processes. The town of Morbi is a ceramic manufacturing hub with more than 900 active units. The use of coal gasifiers was making ambient air quality of the area very poor. The case of Morbi was highlighted by International Gas Union (IGU) in its Case studies in improving urban air quality – 2019 report published in December last year.
Ceramic tile manufacturing is a highly energy- and heat-intensive process. Morbi's manufacturers have traditionally relied on coal gasification, a polluting technology, to fuel their production. Using coal was cheaper than natural gas, with widespread avoidance of environmental regulations.
In March last year, India's National Green Tribunal (NGT) banned the use of gasification technology in the ceramic units of Morbi-Wankaner area and ordered Gujarat Pollution Control Board to close down all the coal gasifiers in the area. All the ceramic units of the area switched over to piped gas very quickly as Gujarat already has a very well-developed gas infrastructure.
The switch was facilitated by the existing pipeline infrastructure and supply in the region although a new 4.5-km pipeline was commissioned in order to boost the pressure, which had dropped with the sudden gas demand that NGT's order had caused, IGU said.
A month after National Green Tribunal's order, gas consumption in Morbi nearly doubled, from 2mn m3/day to almost 4mn m3/day, and it is expected to reach the 8mn m3/day in the future, the IGU report said. At the same time, coal consumption dropped by 900 mt/day, with the associated decrease in heavy vehicle movement, and saving of significant amounts of fresh water.
The switch to natural gas brought immediate results and translated into significantly improved air quality readings, with a 75% reduction in PM2.5 levels, 72% reduction in PM10, and an 85% reduction in SO2. In addition to the air quality improvement, there are significant other environmental benefits, including reduced water use and fewer trucks carrying coal, IGU said.