Hydrogen Lobby Launched at Davos
Three gas companies – Shell, Total, Engie – and ten car-making and gas process technology groups have teamed up to form the 'Hydrogen Council' which launched January 18 at the World Economic Forum in Davos.
The new group says it is "determined to position hydrogen among the key solutions of the energy transition."
During its Swiss launch, 'Hydrogen Council' members said they want to accelerate their investment in the development and commercialisation of the hydrogen and fuel cell sectors, which they estimate already totals €1.4bn/year.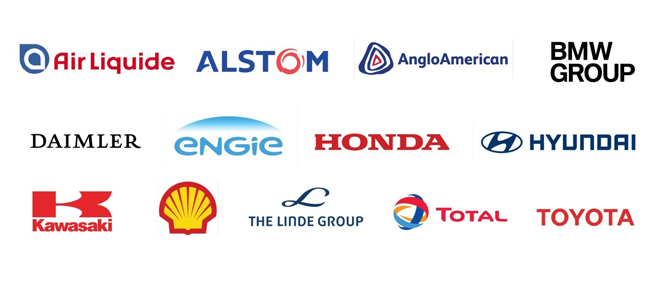 The new body is currently made up of 13 CEOs and chairpersons from Air Liquide, Alstom, Anglo American, BMW Group, Daimler, Engie, Honda, Hyundai Motor, Kawasaki, Linde, Shell, Total and Toyota – all of whom say they are committed to help achieve the ambitious goal of reaching the 2 degrees centigrade target as agreed in the 2015 Paris Agreement. Air Liquide and Toyota are its co-chairs. Linde is also a small-scale LNG distributor.
Shell helped roll out hydrogen-refuelling infrastructure in Iceland as a way to demonstrate it could play a major role in a national economy's automotive sector. However the group does not include Statoil or other firms that have pioneered similar hydrogen pilot projects, or indeed any US companies.
In some countries, however, where investment is scarce, hydrogen infrastructure will be a rival to infrastructure to refuel natural gas vehicles (NGVs). The same is true among car-makers which may need to prioritise blue-sky investment between developing hydrogen and natural gas vehicles.
"Our call today to world leaders is to commit to hydrogen so that together we can meet our shared climate ambitions and give further traction to the emerging hydrogen eco-system," said Benoit Potier, CEO, Air Liquide.
"The Hydrogen Council will exhibit responsible leadership in showcasing hydrogen technology and its benefits to the world. It will seek collaboration, cooperation and understanding from governments, industry and most importantly, the public," added Toyota chairman Takeshi Uchiyamada.
Mark Smedley