Hanafin Retires from UK's Centrica
Leading UK utility Centrica's head of global business energy supplies Mark Hanafin (pictured below) is to retire from the company at the end of March 2019.
Centrica said July 9 that the process to appoint Mark's successor has begun and this will be announced separately in due course. Hanafin will step down from the Centrica board when a successor is in place and after an appropriate handover, it said.
Hanafin joined Centrica in 2008 as managing director, Centrica Energy, and built stronger upstream, power generation and energy trading and marketing businesses. Following the company's strategic review in 2015, he also led the establishment of Centrica's distributed energy & power business and further growth in energy marketing and trading, including the acquisition of Danish Neas Energy, Ener-G Cogen and REstore and the development of a global LNG presence. In early 2017, Hanafin became of Centrica Business.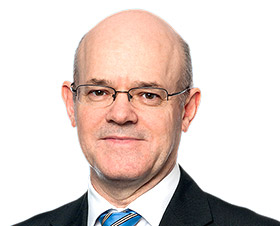 CEO Iain Conn said that Hanafin had a "major influence" on Centrica's strategic review in 2015 and had been an invaluable member of his team since he joined the group at the end of 2014.