Greece, Israel, Italy, Cyprus to Discuss E Med Pipe
Government representatives from Italy, Greece, Cyprus and Israel plan to meet in February to discuss a natural gas pipeline from the east Mediterranean fields to Greece and Italy, according to a report in Globes, a business daily.
Israel energy minister Yuval Steinitz has already met Enel CEO Francesco Starace (pictured below) to discuss possible gas deals with the Italian power generator as production in northern Europe is declining. Enel also buys gas from Algeria.
An EU-sponsored survey last year found the 2,000-km pipeline would cost $5.7bn. The project will connect the Israeli Leviathan gas field, the offshore Cypriot Aphrodite gas field and possibly other gas fields to buyers in southern Europe.
A map on the European Commision's website shows a line starting east of Cyprus and running to Crete and from there up the west coast of mainland Greece to the Adriatic and then to Italy.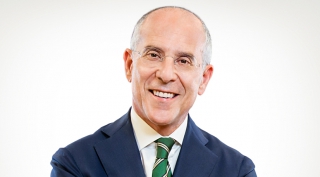 (Credit: Enel)
The pipeline would have a 12bn m³/yr capacity and the idea is for the project to be built by private-sector companies without public funding, although with the moral support of the European Union.
Gas experts, however, are not convinced that the project can be achieved. An Israeli expert who was asked about the project's feasibility said the chances were zero as the project cost calculations were far too low and the project is just a PR stunt.
Russian oil major Rosneft has also talked about piping gas from Egypt to Europe, an idea unlikely to meet with the same degree of support from the European Commission given the strong position Russia already holds in gas supplies. Egypt's own gas demand is also growing.
Ya'acov Zalel