German LNG Cruise Ship Almost Ready
The first cruise ship that Germany's Meyer Werft is building for AIDA Cruises that will run on LNG is nearing completion.
AIDAnova is scheduled to leave Meyer Werft's covered building dock at Papenburg near Emden on August 21, the German shipbuilder said August 14. The float-out is scheduled to start that evening. Until its passage along the river Ems to the North Sea scheduled for the end of September, the ship will remain berthed in harbour and further testing with LNG will be performed on the ship's engines.
Acceptance by AIDA Cruises, Carnival Cruises' German line, is expected in the next few weeks; it will welcome its first guests on board in mid-November 2018, immediately after delivery, said Meyer Werft.
As at February 2018, US-based Carnival had agreements in place with Meyer Werft and Finland-based Meyer Turku for nine LNG-powered cruise ships for delivery between 2018 and 2023.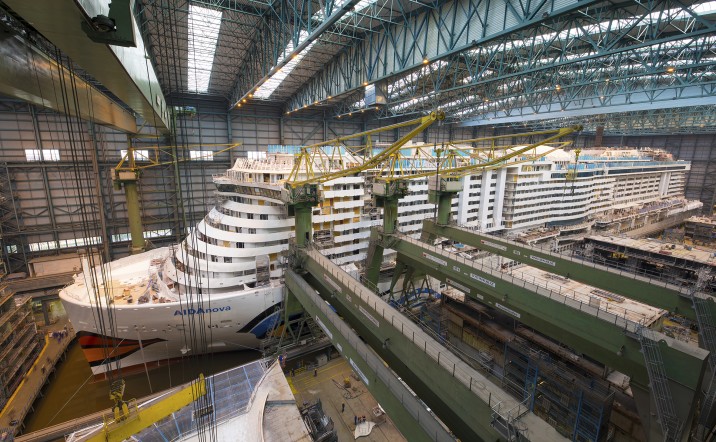 AIDAnova whilst still inside Meyer Werft's covered building dock (Photo credit: Meyer Werft)