GEECL to invest $700mn to boost CBM output in India: interview
Great Eastern Energy Corporation (GEECL), an Indian coalbed methane (CBM) producer, plans to invest approximately $700mn over the next few years to increase gas output at its Raniganj (South) block, CEO Prashant Modi tells NGW.
"We are going ahead with an efficiency capital expenditure programme in this financial year [FY2024]. This is expected to increase gas production from the existing CBM wells. We plan to further undertake drilling of another 144 CBM wells starting next financial year," he said. "Thereafter, subject to government approval, the company may undertake drilling of another 506 CBM wells. The total expected investment of drilling these CBM wells is about $700mn. This is expected to further increase gas production from the block."
GEECL is the oldest CBM producer in India and operates the Raniganj (South) block in the eastern state of West Bengal. The company supplies gas to industrial customers through its pipeline and in the form of compressed natural gas (CNG). The block is connected via a dedicated 77.62 km pipeline to industrial customers in the Asansol-Durgapur region.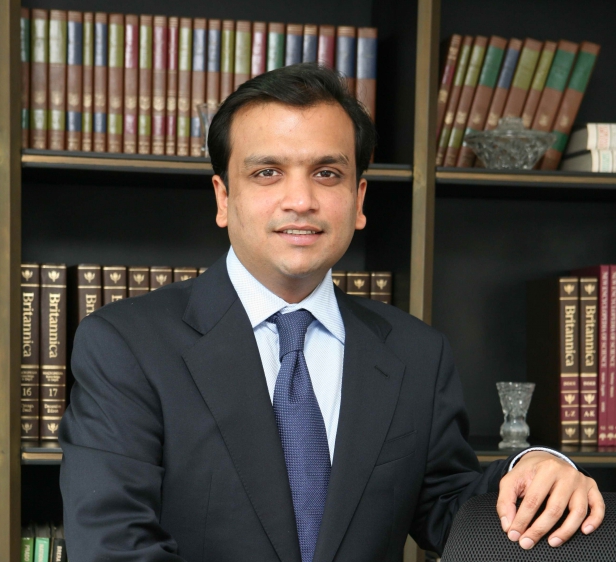 GEECL CEO Prashant Modi
Shale gas exploration at Raniganj
GEECL also has plans to explore shale gas in the Raniganj block. In order to encourage greater development, the Indian government changed the rules in 2018 to permit the exploration and production of all types of hydrocarbons including shale gas under existing CBM contracts.
The regulatory clearances are in place, and the company is preparing to drill initial shale core wells. Based on the results obtained, they will progress to drilling pilot shale production wells. The Raniganj (South) block holds estimated shale resources of 3.51 trillion ft3 (best estimate), with high and low estimates of 6.63 trillion ft3 and 1.4 trillion ft3, respectively.
Gas pricing guidelines a mixed bag
The Indian government on April 6 revised the pricing guidelines for locally produced gas. The government's decision is based on the recommendations of an expert panel chaired by economist Kirit Parikh, which submitted its report in November last year.
Regarding gas pricing guidelines, Modi stated that the government's recent revisions are a mixed bag and do not fully consider all the recommendations of the Kirit Parikh committee. The committee had recommended an annual increase of $0.5/mn Btu for the ceiling price of gas from legacy fields and the removal of price regulation for APM (Administered Pricing Mechanism) gas by January 2027.
"However as per the policy notified, an escalation to the ceiling price for APM gas of US$0.25/mn Btu will only be allowed at the end of every two years. Moreover, it does not talk of removal of the ceiling or of doing away with price regulation at any point in the future," Modi said, adding that the committee's recommendation to bring natural gas under the goods and services tax (GST) regime was also not considered. Modi believes bringing natural gas under the GST regime is critical to remove the cascading effect of multiple tax regimes on both the producers and consumers.
"On one end the average price paid for importing LNG last year was over about $21/mn Btu (LNG cargoes ranged from about US$9 to $65/mn Btu), whereas there are formulas to artificially control prices domestically," Modi said.
"Subsidies are meant for the underprivileged and not the privileged. As is the case with LPG, subsidy on gas usage should also be given by direct benefit transfer as that's the most efficient way to get the subsidy to the people who deserve it," he added.
Modi emphasised the need for natural gas to remain a competitive energy source to achieve India's target of a 15% share of natural gas in the energy mix by 2030. He highlighted the challenges of meeting gas demand through expensive imported LNG and the importance of scaling up domestic gas production to reduce dependence on LNG. However, achieving the target will require sustained efforts and substantial investments, which are currently lacking due to factors such as the need for improved ease of doing business in the exploration and production (E&P) sector.
"We are compelled to meet nearly 50% of our gas requirement through imported LNG, which as we have witnessed is severely affected by geo-political events. The key challenge is to scale up the domestic gas output expeditiously that will lead to minimising our dependence on LNG. Achieving this target will require sustained efforts and billions of dollars of investment over the next few years which unfortunately isn't forthcoming at the moment," he said.
Modi further emphasised the importance of implementing initiatives to attract new investors and address issues in the E&P sector, such as the "cost recovery overhang." "Unfortunately, the E&P sector is still plagued with a "cost recovery overhang" even though the regime has rightly so moved to a revenue sharing mechanism," he said.
Renewables to complement natural gas
Modi believes that renewable energy and natural gas will complement each other. He highlights that renewable energy sources, such as wind power, require the use of fossil fuels in various stages of their lifecycle, including the extraction of raw materials, manufacturing, and transportation.
"All forms of energy will coexist and complement each other. What is needed is energy efficiency in all areas to increase the productivity. Natural gas needs to be recognised and promoted for the significant role it can play in enhancing energy security and energy transition," Modi said.