GE to Control new Baker Hughes
US giant GE and smaller Baker Hughes announced October 31 they have agreed to merge GE's oil and gas business and the whole of Baker Hughes to create "the second largest player in the oilfield equipment and services industry" with combined annual revenues of $32bn.
GE will own 62.5% and Baker Hughes shareholders 37.5% of the "New" Baker Hughes (NBH).
GE is to contribute $7.4bn to fund the $17.50/share special dividend to existing Baker Hughes shareholders. The deal, which is expected to be accretive to GE earnings from 2018, is also expected to realise $1.6bn of synergy savings to NBH by 2020.
Lorenzo Simonelli and Jeff Immelt of GE will be respectively CEO and chairman of NBH, while Baker Hughes chief Martin Craighead will become vice chairman of NBH which will have dual HQs in Houston and London.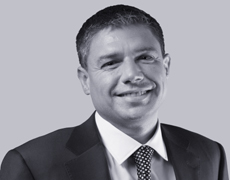 Lorenzo Simonelli, current president & CEO of GE Oil & Gas, would head the 'New' Baker Hughes (Photo credit: GE)
Baker Hughes and Halliburton called off their planned mega merger this May after the US Department of Justice said it would be anti-competitive. BH's attempt to merge again is seen as evidence of consolidation among oil and gas contractors, driven by the low oil price environment.
"GE and Baker Hughes are committed to working constructively with the relevant government regulators to achieve the necessary approvals," the two firms said. The transaction has been approved by both boards, but is now also subject to approval by Baker Hughes shareholders and other customary closing conditions.
Schlumberger, which completed a takeover of US firm Cameron April 1, is still expected to be the industry leader by annual turnover. Technip and FMC also plan to complete their merger in January 2017.
Mark Smedley