Gazprom's Jan-Sep Results Reflect Weaker Export Price
Russian gas monopoly Gazprom earned a fifth less from each cubic meter exported beyond the former Soviet Union in the first nine months of last year, compared with the same period in 2015, it said January 19. Its unaudited accounts for the period showed that its operating profit was almost halved, at rubles 567.82bn ($9.4bn) compared with rubles 1.04 trillion. But its finance costs were much lower; and its net profit came out higher, at rubles 737.4bn compared with rubles 690.3bn.
The results showed the average export price was rubles 11,994/'000m³, including excise and customs, down from a 2015 price of rubles 15,034/'000m³; sales within Russia rose in price, at rubles 3,798/'000m³, up from rubles 3,577/'000m³.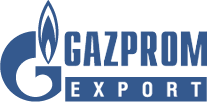 Exports to countries outside the former Soviet Union over the period were sharply up, at 161bn m³ compared with 125bn m³, although for the year as a whole the company exported a little over 179bn m³, including some days of record amounts.
William Powell