Gazprom's EU Exports on Track for Record
Russian gas exports to the European Union (EU) were slightly down compared with August 2018 but up 8.3% on September last year and on track for another record-breaking year.
Gazprom Western Monthly Exports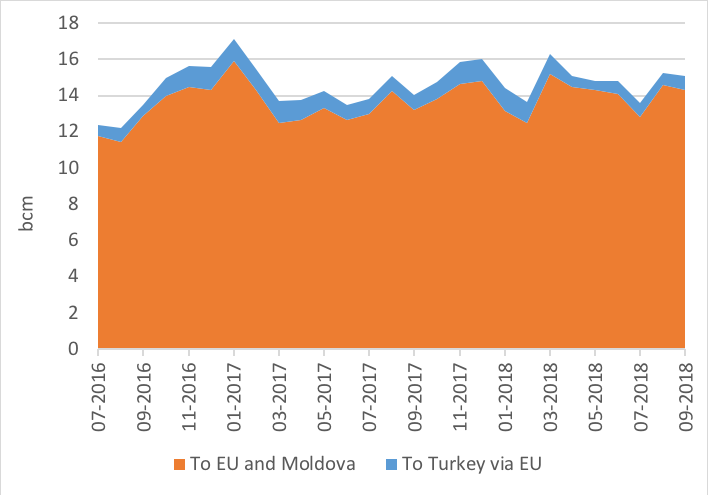 Even if there were some specific days of record daily deliveries of Russian gas to the EU, on average Russian flows in September were down 1.9% and this was mainly because of a growth of Russian flows to Turkey via Ukraine, excluded in this monthly EU analysis.
The overall monthly drop affected all routes: Ukraine was down 2.4%; direct flows (including Nord Stream, Finland) down 1.9%; and Yamal-Europe down 1.1%.
Split of Gazprom's EU monthly exports

With 3.7bn m³ (+3%) more exports from January-September this year than last, a decline in domestic EU production and a tight LNG market, Gazprom is well placed to provide record volumes in 2018…
Thierry Bros
2 October 2018
Advisory Board Member of Natural Gas World