Gazprom Reduces Ukraine Transit
With Russian gas flows down to European Union (EU) in January, Gazprom is severely reducing transit via Ukraine. After record Russian exports to the EU of 165bn standard m³ in 2017, January 2018 started on a weaker note with exports down 11% vs December 2017 and a massive 17% vs January 2017. Only transit via EU to Turkey was up by 6%.
Gazprom Western Monthly Exports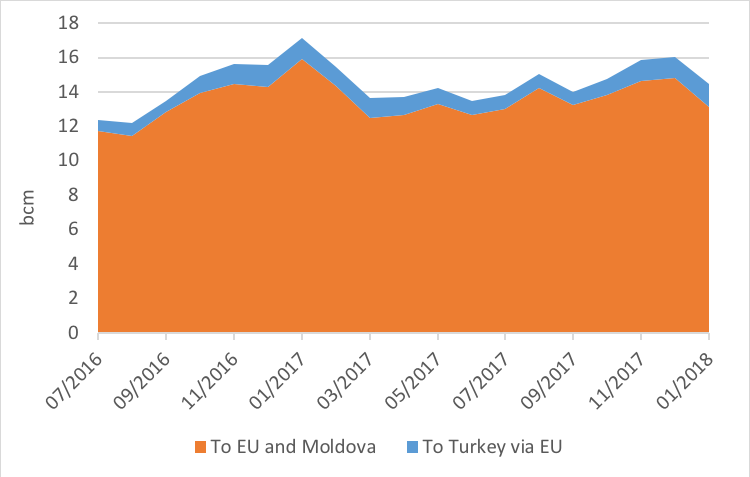 Source: Gazprom, Entsog, thierrybros.com
As discussed in our 2017 FY analysis, when exports to EU are reduced, Gazprom first cuts transit via Ukraine (-27% month on month) to reduce its costs while maximising direct flows (+2.5% month on month). Transit via Belarus, where Gazprom owns the network, was stable (+0.7% month on month).
Split of Gazprom's EU monthly exports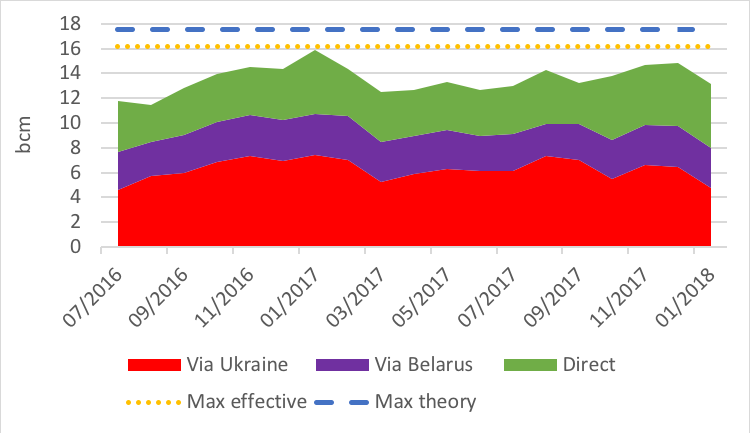 Source: Gazprom, Entsog, thierrybros.com
In our 2017 full year analysis, we were expecting a 15% decline on a yearly average for transit flows via Ukraine (2018e vs 2017). But with flows via Ukraine this January at the lowest level recorded since summer 2016, the 2018 trend could be even more negative for Naftogaz revenues as Gazprom favours direct links. And when TurkStream becomes operational, it is likely that Gazprom will avoid transiting any gas via Ukraine and the EU to Turkey that could then benefit from a direct link putting another 12bn m³/yr at risk for Naftogaz transit revenues…
Thierry Bros
February 1, 2018
Advisory Board Member of Natural Gas World