Gazprom pipe gas exports up marginally in Feb from record low in Jan
There was a marginal month/month increase in Gazprom's pipeline gas exports to Europe in February, even though it was a shorter month, to just under 2bn m3. Exports are expected to remain within the expected range of 0.9-4.5bn m3/month moving forward.
Gazprom's monthly gas exports to Europe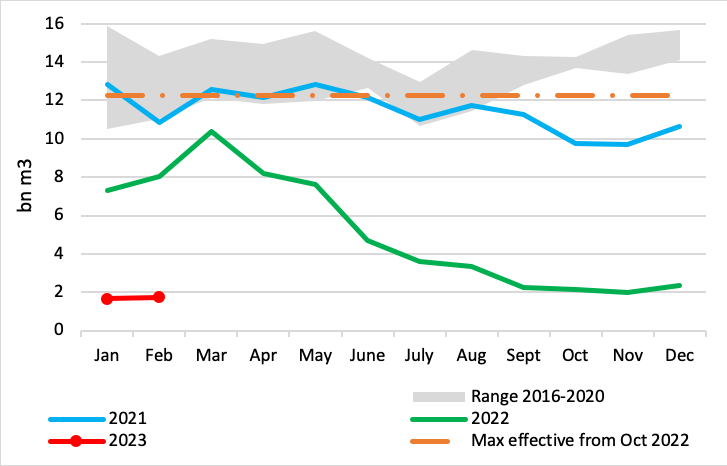 Source: Gazprom, Entsog, thierrybros.com
Volumes via Ukraine were down to a record low of 0.9bn m3, while TurkStream transit increased by 12%. After one year of war in Ukraine, it is important to note that still more than 50% of Gazprom's exports to Europe are transiting via the Ukrainian grid.
Split of Gazprom's monthly gas exports to Europe via route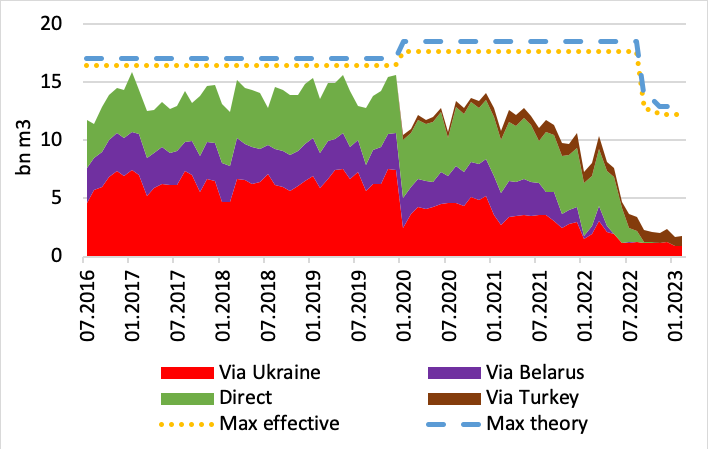 Source: Gazprom, GTSOU, Entsog, thierrybros.com
Regasification send-out was higher in February 2023 versus the same month last year.
EU LNG send-out (excluding Malta)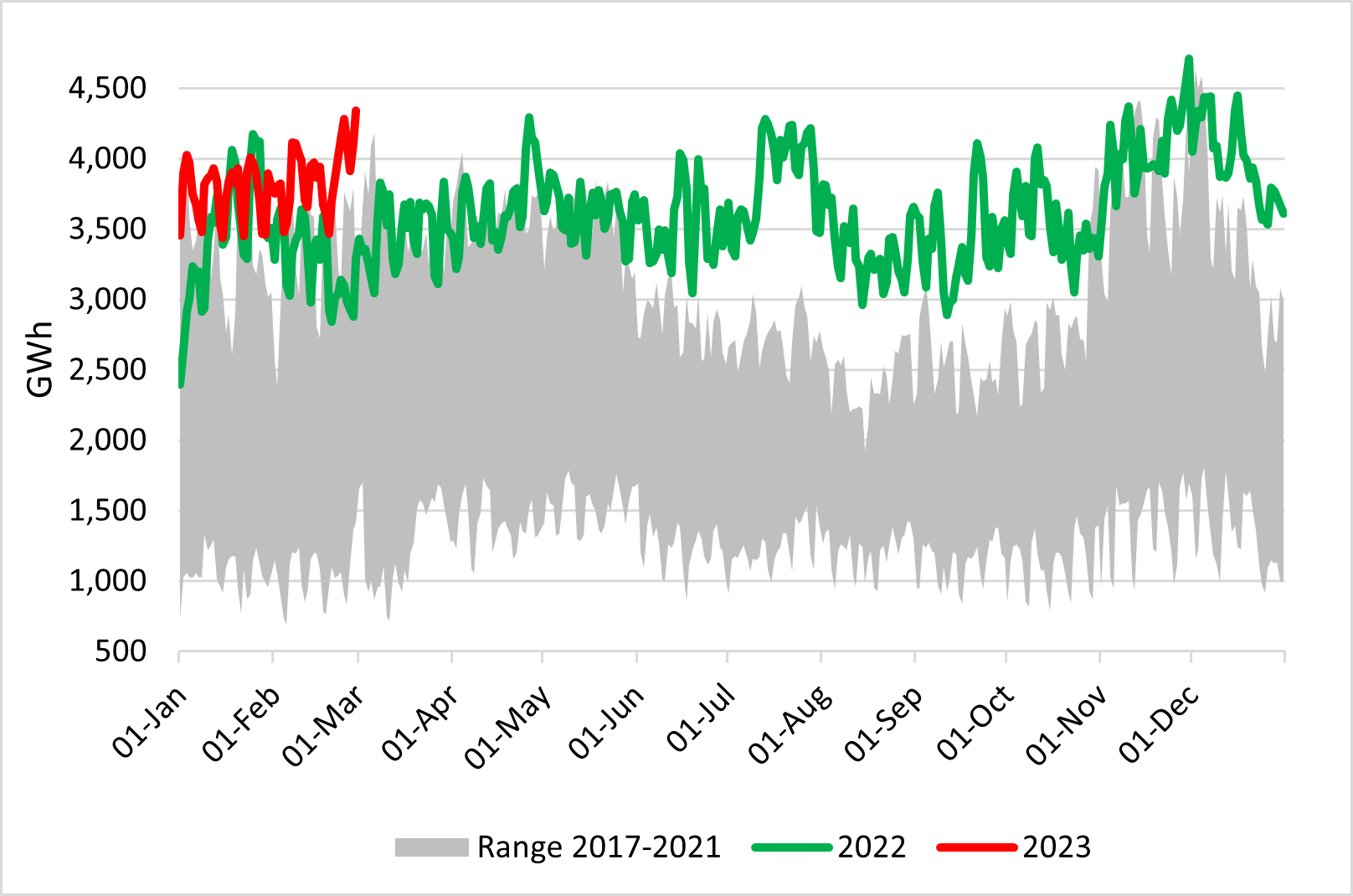 Source: GIE, thierrybros.com
With continued demand reduction/destruction, EU storage levels have been above the historical range since January 15. Storage volumes were at 61% of capacity at the end of February, versus a previous record of 60% at the same point in 2020.
This allows the supply-demand balance to look more relaxed for the remainder of winter and prices to stabilise around €50/MWh, as security of supply is not an issue for the coming months. But with CO2 prices at €100/metric ton, gas fired power plants are now more profitable than coal ones and this could boost demand. So Europe should not be complacent as: 1. it is becoming a premium market for LNG versus Asia and 2. Russia could further weaponise its energy supply.
EU gas storage utilisation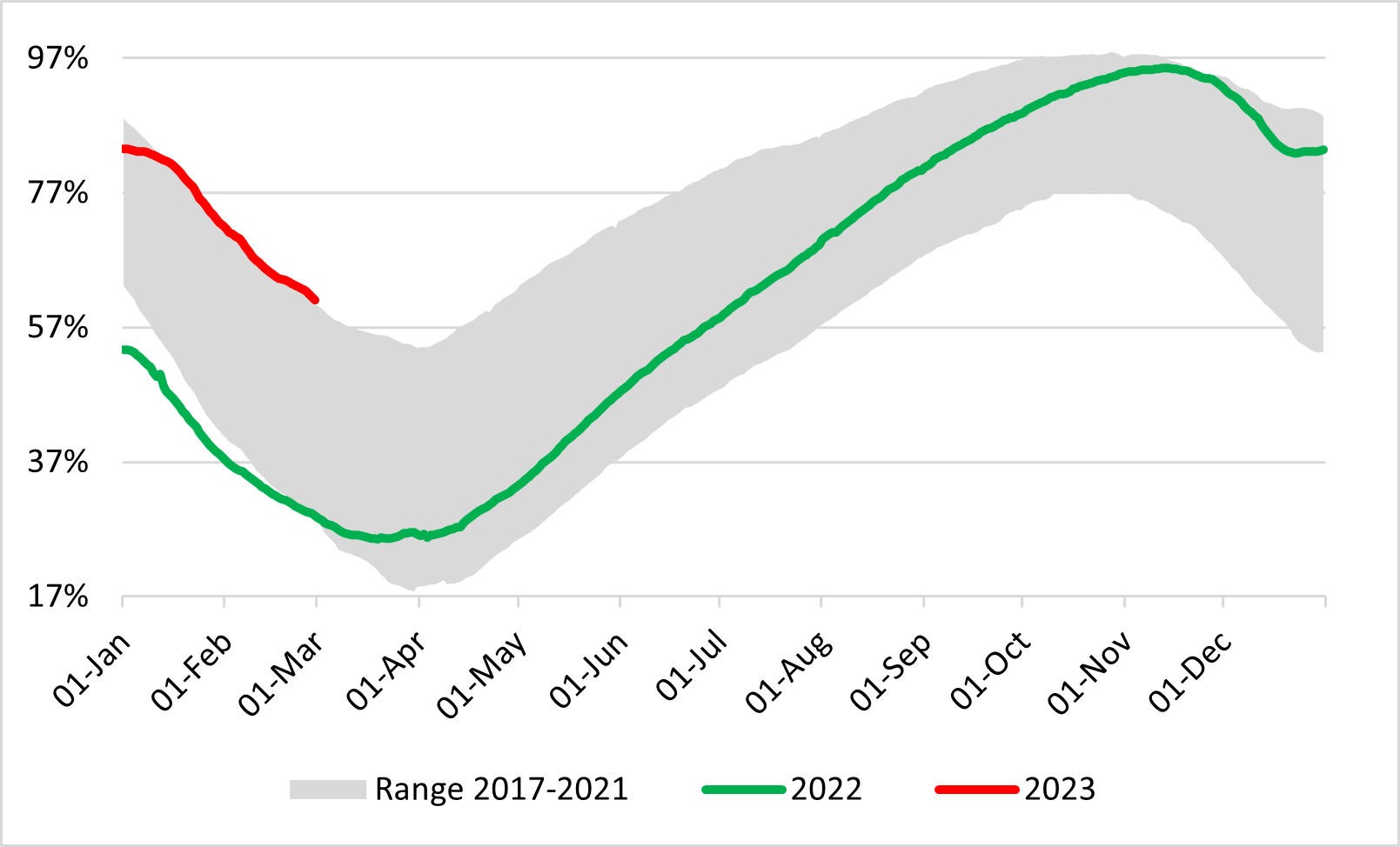 Source: GIE, thierrybros.com
Dr. Thierry Bros
Energy Expert & Professor
March 3, 2023