Gazprom, Lukoil to form JV for Two Russian Gasfields
Russian state-run gas giant Gazprom and the country's biggest privately held oil and gas company Lukoil plan to jointly develop the Vaneyvisskoye and the Layavozhskoye fields in Nenets autonomous region, Lukoil said May 25. The two signed a letter of intent at the St Petersburg International Economic Forum May 24-25.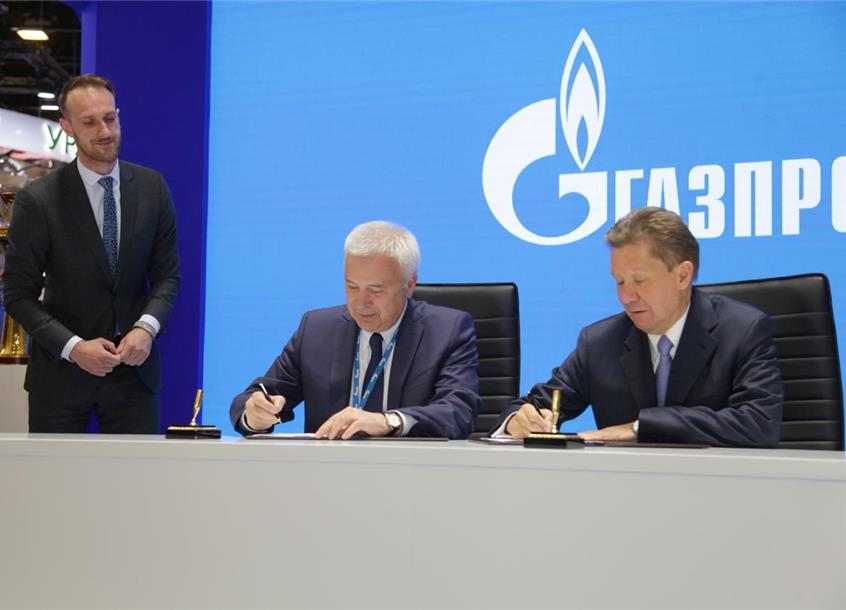 Lukoil CEO Vagit Alekperov (left) and Gazprom CEO Alexei Miller (right)
Credit: Lukoil
​The two will set up an equally-owned joint venture, regulated by Russian law. Gazprom owns a licence to explore and produce hydrocarbons in the area that contains the fields. Gazprom paid rubles 23.338bn ($375mn) at an auction for the rights to develop it, an official said.
According to government data, the Layavozhskoye field contains 9.8mn metric tons of oil and 140.1bn m³ of gas in place; reserves at Vaneyvisskoye are estimated at 6.5mn mt of oil and 85.2bn m³.