Gazprom Holds Third Round of Auctions
Gazprom Export is to hold a third round of auctions from August 31-September 2, for delivery over the winter, it said July 14. Its brief statement did not say how much would be offered, and the final amount sold will depend on the level of interest.
As in the first auction which it held a year ago, the gas will be offered at five points, of which three are in Germany: the Gaspool Hub, Olbernhau, and Greifswald – landfall of Nord Stream 1.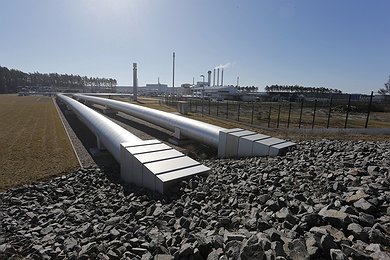 Nord Stream 1 landfall in Greifswald (Credit: Nord Stream AG)
Buyers will also have the option of receiving the auctioned gas at Baumgarten, a major delivery point in eastern Austria, and Arnoldstein, in the west, near the border with Italy.
Neither the first nor second auction sold out but a greater proportion – over 75% – went in the second, which was for Q2-4 near the Belarus-Lithuania border.
William Powell