GasTerra Fills CFO Vacancy
Dutch gas marketer GasTerra has appointed Flip van Koten as its chief financial officer.
The new appointment was announced October 2 and indicates that remaining GasTerra executives will be doubling up their responsibilities.
He has been GasTerra's chief operational officer since early 2016 but, in addition to his responsibilities as CFO, will retain part of his existing COO workload. Chief Commercial Officer Robert van Rede, who earlier this year served also as acting CEO, will take over the remainder of the COO portfolio.
Van Koten replaces Maurice de Wilde who left the company on October 1 barely a month after his resignation was announced. Van Koten (pictured below) worked for ExxonMobil, holding various commercial and financial posts in the Netherlands and abroad from 1994 until he joined GasTerra.
GasTerra CEO Annie Krist, herself not long in the job, said: "As we have been able to combine the need for appointing a new CFO with internal restructuring measures, we have not only filled one of our key positions once again with an experienced and competent director, we have also, at the same time, achieved a previously proposed reduction in the board within the context of the ongoing reorganisation process."
GasTerra is the largest gas wholesaler in the Netherlands, selling Dutch but also some imported gas. It is owned 25% each by Shell and ExxonMobil, 10% by the Dutch state directly, and 40% by state holding Energie Beheer Nederland (EBN).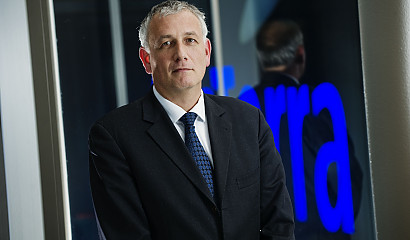 Photo credit: GasTerra
Mark Smedley