Galp Boosts 2Q Upstream Earnings
Portugal's Galp increased net profits in 2Q 2017 by half year on year to €99mn ($116mn), according to International Financial Reporting Standards.
Pre-tax earnings (Ebitda) were 40% higher at €473mn, it reported July 31. It pointed to higher oil prices year on year, but said they were lower than in 1Q 2017. Net production was up 64% year on year at 89,900 barrels of oil equivalent/day, of which 81,800 boe/d offshore Brazil.
Galp is pressing ahead with developments in Brazil and Angola, but also noted its 3D seismic campaign ongoing offshore West Africa's Sao Tome and Principe (where it and Kosmos operate blocks); it booked a €22mn impairment in 2Q relating to exploration blocks offshore Portugal.
Galp is a 10% partner in the Eni-led 3.4mn mt/yr Coral South floating LNG project, due to start up offshore Mozambique in 2022, that took a final investment decision on June 1. Galp said it would make its "first significant capital expenditure in the Coral South project" during 2H 2017.
Gas and LNG sales grew by 8% to 1.73bn m3 in 2Q, with direct sales up 19% thanks to higher demand from generators given lower hydro-electric output in Portugal and Spain, but traded volumes were down 5% to 0.675bn m3 as a result of lower LNG volumes sold under structured contracts.
Galp saw earnings (Ebit) from its gas division down by half to €46mn because of its divestment in October 2016 of a 22.5% stake in gas distributor GGND and its deconsolidation from Galp.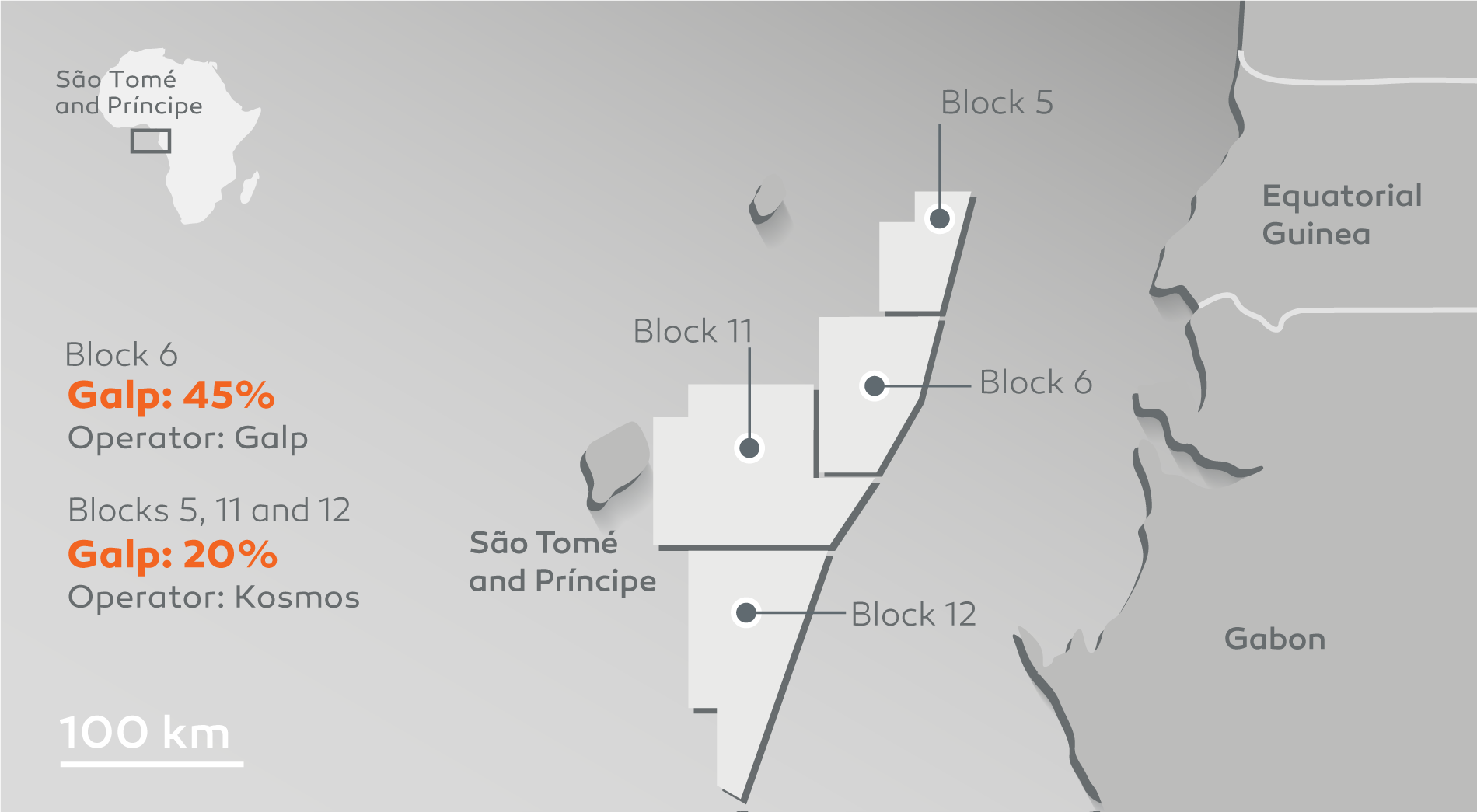 Galp interests in blocks offshore Sao Tome e Principe (Map credit: Galp)
Mark Smedley