French CBM Takeover Completed
French independent explorer La Française de l'Energie (LFED) said July 12 it had completed its €19.87mn acquisition of Trancor Astra Luxembourg and its subsidiary Gazonor – initiated in mid-January – and thus become the largest gas producer in France.
Existing LFED assets have yet to produce, whereas Gazonor is already a gas producer.
LFED, which has more than 7,000 km² exploration acreage in France, has ambitious plans to develop coal-bed methane (CBM) production in France's former mining regions of the Lorraine and Nord-Pas-de-Calais regions in the east and north of the country, thus reducing France's gas import requirements. Its domestic production will have a lower carbon footprint than imported gas.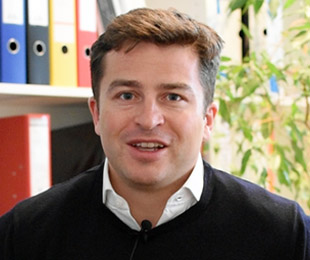 Julien Moulin, CEO, Francaise de l'Energie (Photo credit: the company)
Gazonor generates revenue through its CBM production at Avion in Nord-Pas-de-Calais that is sold into the regional gas pipeline network. Gazonor has two production licences and two exclusive exploration permits in the same region of northern France where 225bn ft³ of 2P reserves and 1.87 trillion ft³ of 2C contingent resources have already been certified.
LFED will also gain access to its first international project through two permits held by Gazonor in southern Belgium, another former coal-mining area.
Additionally, LFED – which is based at Forbach in Lorraine – already had exploration acreage in the Jura (eastern France) and Gardanne areas, neither being ex-coal mining regions. Gardanne is near Aix-en-Provence in the south of France.
Mark Smedley