France's New Terminal Receives 1st LNG
Dunkerque LNG terminal's first commissioning cargo arrived July 8 at about midday local time (11am UK time), carried from Nigeria by the 135,000 m³ vessel, Madrid Spirit (see photo below).
The new terminal at Dunkirk, developed by a consortium led by EDF, has cost over €1bn and will have 13bn m³/yr import and regasification capacity.
It is expected to receive cargoes from a mix of sources, most likely in the Atlantic Basin and including potentially the US, but also including Qatar. On June 29, EDF contracted to receive up to 2mn metric tons/yr (up to 2.75bn m³/yr) of Qatari LNG from RasGas starting next year.
EDF, Engie and Total – the latter also an equity partner in the terminal – are likely to be major users of the new facility; Total is also is a major lifter of Qatari and Nigerian LNG. France has three other terminals: one at Montoir, on the northern Atlantic coast; and two at Fos, near Marseilles.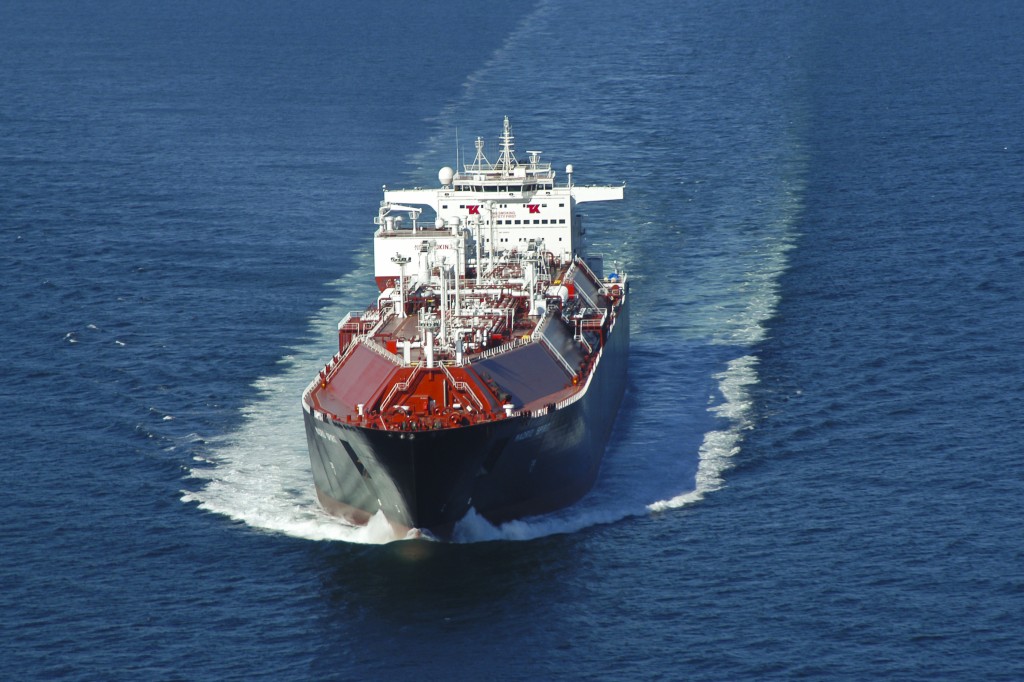 Madrid Spirit (photo credit: shipowner Teekay)
Meanwhile the first commissioning cargo into Finland's new LNG terminal at Pori is scheduled to arrive July 10 aboard the Coral Energy, loaded at Belgium's Zeebrugge terminal on July 5. Both vessel (15,600 m³) and terminal are much smaller in scale. Pori cost only €81mn to develop and is intended to supply local industries and bunkering – rather than a national gas grid, as is more the case with Dunkerque LNG.
In two weeks, the second US cargo from Cheniere's Sabine Pass for the European market is expected to reach the Reganosa terminal at Ferrol in northwest Spain.
Sestao Knutsen left Sabine Pass on July 4 and is scheduled to arrive at Ferrol July 22. The first such US LNG cargo to cross the Atlantic to Europe arrived April 26 at Sines in Portugal aboard the Creole Spirit. The other cargoes leaving the US from the Gulf Coast have gone to Latin America or the Middle East.
Mark Smedley | www.naturalgaseurope.com