Market Realism and Long-Term Benefits: Gazprom's Business in Europe
Writing exclusively for NGW, the head of Gazprom Export, Elena Burmistrova, sets out her views on European gas demand, supply and partnership.
With the turbulent environment in the international energy markets, growing competition, ever-increasing globalization of trade, and ambitious climate goals, the natural gas industry is in search of guidelines for further development.
Questions on the role of natural gas in the energy mix, supply sources and the scope of future demand are hotly debated. Moreover, we hear constant calls for the need to rethink traditional business-models and recognise new products and new suppliers. At Gazprom we are confident – the European market has already answered all the questions voiced by politicians and posed by newspapers. And Europe's choice is evident.
We often hear there is too much Russian gas in Europe; that European dependence on Russian supplies is excessive, and that there is no need for new volumes of gas. However, the contrary is true – demand for Gazprom's gas in Europe is increasing. This year we have set three export records: for daily, for monthly and for annual supplies.
From January 1 to November 30, Gazprom's export figures reached an all-time high of 162.7bn m³ and continue to grow. In November 2016, Gazprom set an absolute record for monthly exports – 17.6bn m³. On November 29, our exports reached 614.5mn m³/d – enough to satisfy the daily energy needs of all European households. These figures are the best evidence that even when new alternatives emerge, Russian gas remains the most competitive and desired commodity for European markets.
Of course, the first deliveries of US LNG became a significant but purely symbolic event. Yet, the question remains: is LNG capable of squeezing Russian pipeline gas out and truly becoming Europe's energy panacea? Let's look at the market reality. LNG enjoys a number of vivid advantages which allow for real-time re-routing of supplies while not being limited by a pipeline system.
Gazprom Export head, Elena Burmistrova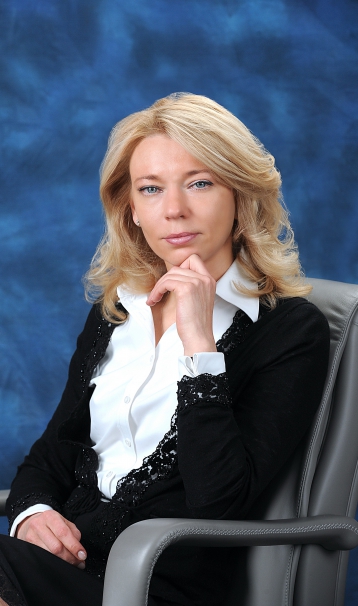 (Credit: Gazprom Export)
However, impressive flexibility aside, LNG travels to regions where it can be sold more profitably. Shipment, further regasification and distribution are by nature not cheap and are far less predictable than pipeline gas supplies. In the low-price environment, the triumphant comeback of LNG to Europe has not occurred. Rather, deliveries from the US have been limited to several cargoes. In 2016 while European LNG imports were stagnating, Gazprom's exports grew by an impressive 17.1bn m³ in the first 11 months 2016.
Will the demand for gas grow in the long term? We are confident that it will. Although many voices today doubt the role of natural gas in the European energy mix, reality shows that Europe's domestic production is falling while gas consumption grows. In the first nine months of 2016, European gas consumption grew almost by 4%, and according to leading international think-tanks, a stable growth trajectory is expected in the coming decades. The consensus forecast maintains that by 2035 the need for additional imports will be - at a minimum 120bn m³.
Investing for the future
The prospects for long-term demand growth for imported gas is a challenge for energy security. To meet the growing consumption of tomorrow, extensive investment decisions need to be taken today. Our new projects in Europe are often criticised. We are accused of trying to bind Europe to Gazprom or strengthen the dependence on Russian gas supplies.
But we need to realise that this dependence is not one-sided, but mutual. The return of our multi-billion investments into gas production and transportation depends on future demand. When we engage in such projects, we are not less dependent on Europe, and we are certainly not afraid of over-dependence either. Unlike others in our industry, Gazprom invests in Europe's future energy security.
Our new project Nord Stream 2 will provide secure gas supplies to Europe at competitive prices, from one of the world's largest resource bases in Northern Russia, and via a direct line that is 1.5 times shorter than the existing one. To further strengthen gas supplies to southern Europe we are also working on the TurkStream project. Thanks to the growing interconnectivity of the European markets, the new volumes delivered through these pipelines will benefit the whole continent.
Our supplies are backed by one of the world's biggest resource base of 36 trillion m³. Our current production facilities easily allow for exports to be doubled to Europe if there is market demand. We are able to achieve this thanks to the expanded pipeline network and high-capacity gas storages along the main export routes.
After almost half a century of co-operation with our European partners , we have not only created the physical infrastructure for gas supplies but have constructed the architecture of the European gas market by offering new trade tools, adapting and perfecting the contract model in accordance with our clients' needs.
What Gazprom offers Europe is not an immediate profit, but a complex long-term solution. What we expect in return is secure demand and an investment environment for the future, not the illusory ideas of controversial geology and economics. Let mutual trust, a realistic approach and rationalism be the key words of our mutual business perspectives in the New Year!
Elena Burmistrova, Director General, Gazprom Export