EU Approves €444mn CEF Grants
EU member states agreed February 17 on the European Commission's proposal to invest €444mn in key European energy infrastructure projects, of which just under half on two strategic gas projects. Money for the chosen projects comes from the Connecting Europe Facility (CEF).
Of the 18 projects selected for funding: ten are for gas projects (EU support €228mn), seven for electricity (€176mn), and one for smart grids (€40mn).
The two largest grants to the gas sector involve: construction of the Krk offshore LNG terminal in Croatia (EU support: €101.4mn) which will diversify supplies into a region dominated by Russian imports, plus the Poland-Slovakia gas interconnector (EU support: €107.7mn). Beneficiaries are respectively LNG Hrvatska and Eustream.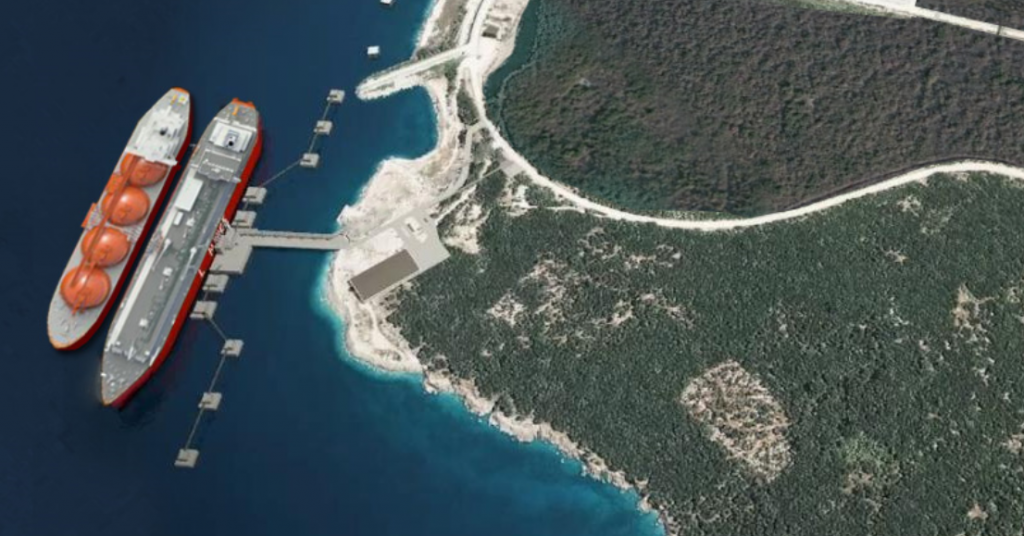 Artist's impression of how the Krk LNG FSRU, and a berthed LNG tanker unloading alongside, will look (Credit: LNG Hrvatska)
Strategic partners are being sought for the Krk LNG terminal, expected to become operational in 2019, the total value of which is €363mn. Croatian prime minister Andrej Plenkovic told reporters February 17 the news was "very encouraging" and expressed confidence the project would be implemented. He said that on February 16 he had met with representatives of the LNG Hrvatska company and potential partners, a consortium comprising Spain's Enagas, Luxembourg-based Marguerite Fund and Lithuania's Klaipedos Nafta, which he said were willing to invest.
Most remaining gas grants are smaller, and typically for studies, including for the Eastring pipe project (€1mn). However €14mn of EU support will go on archaeological rescue work ahead of building the Trans-Adriatic Pipeline's construction.
The full list of beneficiary projects can be seen here.
Mark Smedley