Israel Approves Energean Purchase
Israel's Petroleum Commissioner has approved Energean Oil & Gas' $148mn purchase of the Karish and Tanin fields, the Greek buyer said January 11.
The deal is part of the Israeli government's Gas Framework. The fields, in the eastern Mediterranean Sea, were discovered in 2013 and 2011 respectively and have 2C gas resources of 2.4 trillion ft.
Energean's other interests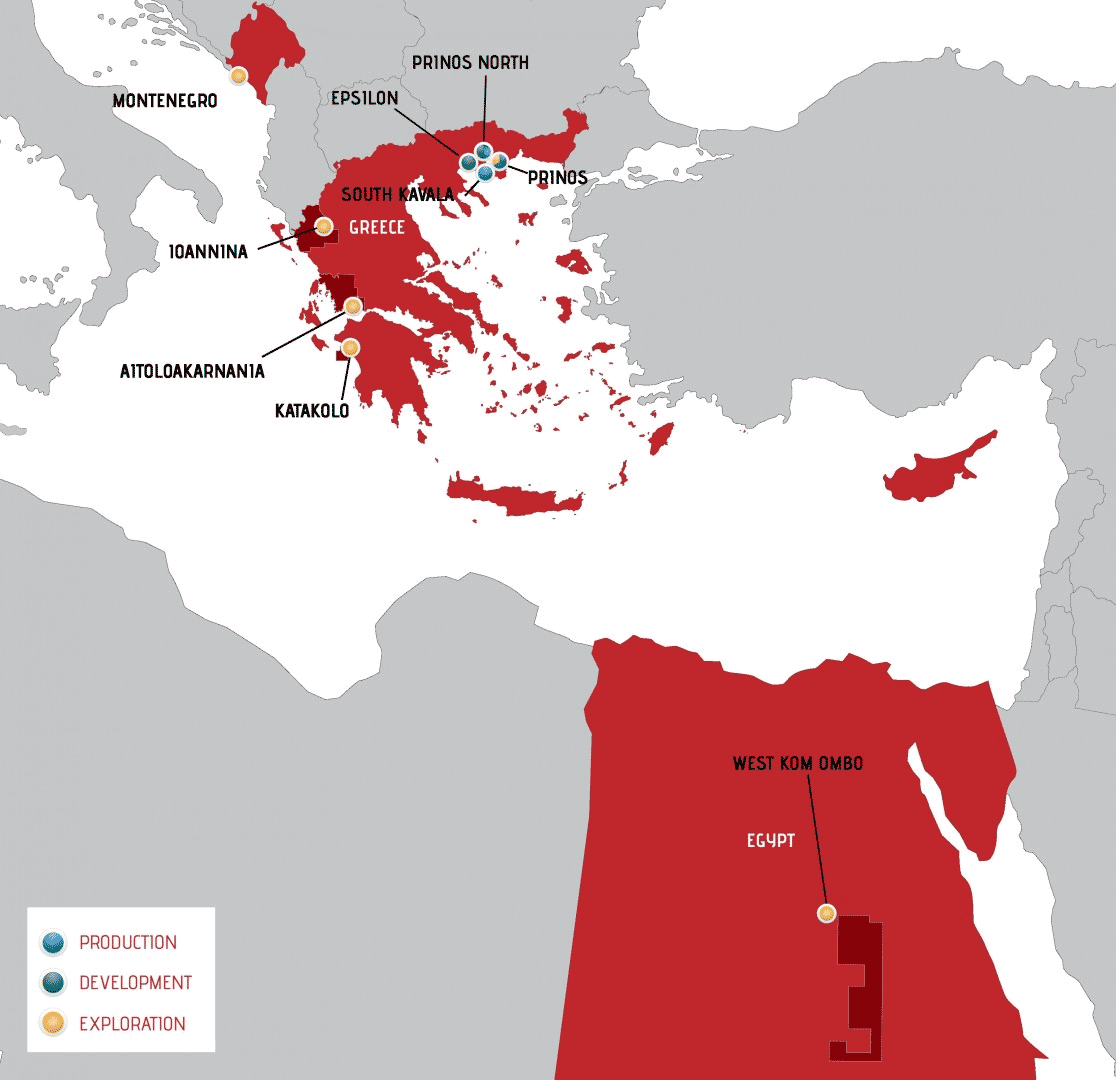 ³.
(Credit: Energean)
Energean said it has opted for a floating production, storage and offloading (FPSO) vessel as the quickest route to producing first gas from the fields. It says this is "in line with the objectives of the government of Israel."
Energean said the FPSO would also allow it to maximise the recovery of reserves with the least environmental impact. Oil will be stored away from the coast, with minimal onshore installations needed. "The use of the FPSO will result in delivering gas at competitive prices for the benefit of Israeli consumers and the Israeli economy," it said.
Energean will submit a formal field development plan (FDP) for both fields mid-2017. This is expected to encompass the drilling of three or four wells to develop the Karish field and two or three wells to develop the Tanin field, once production from Karish has come off plateau.
The company intends to produce first gas in 2020. The development of Karish and Tanin to first gas is expected to involve an investment of circa $1.3bn-$1.5bn over the next few years.
Energean CEO Mathios Rigas said the field's development would "bring diversification of supply and competitive prices to the Israeli domestic market. With the continued support and swift decision making of the Israeli government and the cooperation of other stakeholders in the country, we are ready to proceed as quickly as possible with the development of the fields."
William Powell

---
Natural Gas World welcomes all viewpoints. Should you wish to provide an alternative perspective on the above article, please contact editor@naturalgasworld.com
Kindly note that for external submissions we only lightly edit content for grammar and do not edit externally contributed content.