Dutch Seek to Reduce Gas Use in Homes
Netherlands economy minister Henk Kamp presented a report December 7 on how the country can develop low-carbon energy supplies and reduce greenhouse gases in the years out to 2050.
The Energy Agenda report also looks at energy saving measures, ways to reduce gas consumption and to increase renewable energy investments.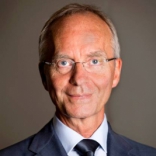 Economy minister Henk Kamp (Photo credit: Netherlands government)
Currently 98% of homes in the Netherlands are connected to the gas grid. The report proposes that residential gas use could be reduced by canceling the legal requirement for new houses to be connected to the gas network. Indeed it suggests that new housing developments should not be linked to the gas grid and instead have "more sustainable heating" solutions – believed to include heat pumps.
Other proposals affecting gas are also outlined in the study which will be covered in next week's issue 9 of Natural Gas World magazine.
Mark Smedley