Canada Names New CEO for Federal Regulator
The government of Canada, through a Governor-in-Council appointment, has named Gitane De Silva the new CEO of the Canada Energy Regulator (CER), it said July 2.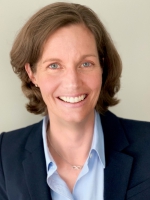 She was chosen following an "open and transparent" competitive process that was launched in January, and was appointed for a term of five years. She replaces acting CEO Sandy Lapointe, who served from March 2020 following the resignation of former CEO Peter Watson the same month.
De Silva has served in several senior executive roles within the governments of both Canada and Alberta, including at Global Affairs Canada and as Alberta's senior representative to the US. Most recently, she was special advisor, external affairs, at Alberta power utility TransAlta.