UK Cairn Says Making Progress with Strategy
UK upstream independent Cairn has made "excellent progress" on its strategic objective: sustainable value growth from exploration assets in frontier and emerging basins, funded from production assets and balance sheet strength, its CEO Simon Thomson told shareholders May 19 in Scotland
In Senegal, it has drilled nine wells in three years in the SNE field, of which three since January, and a further exploration well will be drilled soon. The near-term focus is defining the scale and phasing of field development including the balance between the number of drilling centres, type and number of wells and the subsea infrastructure. It plans to submit an exploitation plan to the government next year with a final investment decision within twelve months of that, with first oil in the period 2021 to 2023.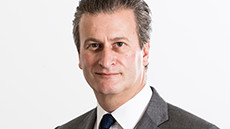 (Credit: Cairn)
Cairn expects to provide an update on contingent resource estimates at the half year in August when the results of the latest wells will be further analysed and incorporated into the design and development plan for the SNE field.
In the UK North Sea, both the Catcher and Kraken oil developments are on schedule to target first oil this year and deliver around 25,000 barrels/day on plateau net to Cairn, under budget and generating significant cash flows for reinvestment.
It has secured additional licences both in the North Sea and Barents Sea and farmed in to a number of interesting prospects offshore Ireland, where we plan to drill an exploration well in the Southern Porcupine basin this summer and its programme is fully funded, he said. It has $254mn cash on its balance sheet and its reserves-based lending facility is undrawn.
It is still fighting for the return of about $1bn of assets in India, frozen in 2014, with a date set for the final arbitration hearing in January 2018.
William Powell