BP Underlying Profits Halved to $933mn
BP reported a 3Q 2016 net profit of $1.62bn, up from $46mn a year ago, it reported November 1, but 3Q replacement cost (RC) profit was $933mn, half its year-ago level of $1.82bn.
Earnings continued to be impacted by payments relating to the US 2010 Deepwater Horizon disaster: these included a pre-tax charge of $189mn in 3Q and $6.34bn in January to September 2016. BP had already said in July that the cumulative pre-tax charge since the April 2010 event is $61.8bn. On November 1 BP said that $41.7bn of that had been paid out, to end 3Q 2016.
CFO Brian Gilvary told analysts November 1 that payments would be "lumpy" in 2016-17 but would level out at about $1bn/yr further out.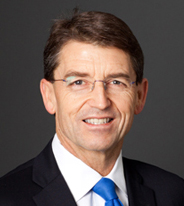 BP chief financial officer Brian Gilvary (Photo credit: BP)
Overall capex is expected to be $16bn this year, and to remain in the $15-$17bn/yr band going forward, so some 30-40% lower in 2017 than at its peak in 2013, said Gilvary. Disposals proceeds are expected to be $3bn-$5bn in 2016 and $2bn-$3bn in 2017 to provide "flexibility" to fund future Deepwater Horizon payments, he added, with 2016 disposals to end 3Q reaching $3bn.
BP's global production was 2.11mn barrels of oil equivalent/day in 3Q 2016, down 6% from 2.24mn boe/d in 3Q 2015. Gas and liquids were 3.75bn ft³/d and 1.13mn b/d respectively, both lower than a year ago. Gilvary said that the BP's total production included about 1mn boe/d from the UK major's 19.5% interest in Russian oil giant Rosneft, indicating that volume would rise following the latter's acquisition of Bashneft.
Average BP realised 3Q global prices were $2.77/'000 ft³ for gas (year ago: $3.49) and $41.23/bbl for liquids ($44.01).
Upstream, BP's underlying 3Q RC loss was $224mn, compared to a year-ago $823m profit, reflecting lower liquids and gas realisations and lower gas marketing and trading results, plus a $334mn write-off relating to the BM-C-34 licence off Brazil acquired from Devon Energy in 2011, slightly offset by gains from the reversal of non-operating impairments on Angola and North Sea assets.
Among 3Q highlights, Gilvary cited the creation of Aker BP in Norway, and installation of the second jacket at the Shah Deniz phase 2 project offshore Azerbaijan. The latter remains on target to produce first gas in 2019, while completion of the In Amenas gas compression project in southern Algeria is still scheduled for 4Q 2016.
BP has taken three major final investment decisions this year: Egypt Atoll phase 1 (gas), Tangguh LNG expansion, and – in 3Q 2016 – Trinidad onshore compression. In its two ongoing UK projects, its Glen Lyon 130,000 b/d production ship is in place and on target as part of the Quad204 West of Shetland redevelopment – also known as Schiehallion – which BP operates with a 36.3% interest, while its 120,000 b/d Clair Ridge mainly oil but also gas development in the same area is 87%-complete and on schedule for late 2017/early 2018 startup (BP operated stake 28.6%). Gilvary said both are "great investments for the UK."
Citing the ramp up of its Nooros gas field offshore Egypt (with Eni), Gilvary said that BP was achieving a faster cycle from discovery to production.
BP also announced it had hired Nils S Andersen, CEO of Denmark's AP Moller-Maersk group from 2007 until mid-2016, as a non-executive director with immediate effect.
Mark Smedley