BP Notes "Strong Start" to 5-Yr Plan
UK major BP reported May 2 a Q1 2017 profit of $1.45bn compared with a loss of $583mn for the same period in 2016 and has made "substantial progress" on its seven new projects for this year, CFO Brian Gilvary (pictured below) said.
Its replacement cost profit was $1.41bn, compared with a loss of $485mn for the same period in 2016.
"We are ahead of schedule and ahead of budget," he said, referring to its plans to add 1mn barrels of oil equivalent/day by 2021, 800,000 b/d of which by 2020. "We expect the momentum to lead to stronger operating cash flows from new projects," he said in a conference call: "We are confident about delivering the plans we have laid out and we will see production ramp up this year."
BP still sees it as a realistic goal to reach 25mn mt/yr of LNG by 2021, in a mix of equity and third-party deals over the period. This presumably includes the Tortue LNG project offshore Senegal which, if it stays on track for 2021, will just squeeze under the wire.
Profit was boosted by selling more oil and gas at a higher price, and by stronger year on year refining margins but offset by field write-downs, depreciation and amortisation. Its costs so far have been 15% below budget, explained partly by the steady rhythm of bringing them on at regular intervals, he said; but the company is keeping its capital expenditure forecast range wide, at $15bn to $17bn/yr. Two-thirds of its cash flow build has come from upstream, one third from downstream.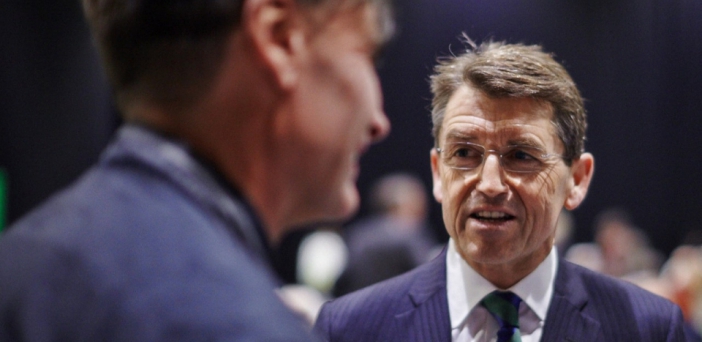 (Credit: BP)
After adjusting for a net charge for non-operating items of $305mn and net fair value accounting effects of $207 million (both on a post-tax basis), underlying replacement cost profit for the first quarter was $1,510mn, compared with $532mn for the same period in 2016.
BP said the Trinidad onshore compression project, the first of seven major projects scheduled to start up in 2017, began operation in April.
The Taurus and Libra development of the West Nile Delta project in Egypt is ramping up and Quad 204 in the UK and Juniper in Trinidad & Tobago are also nearing completion. A third gas discovery in the North Damietta Offshore Concession in the East Nile Delta in Egypt was announced in the quarter and, following completion of BP's entry into Mauritania and Senegal, exploration drilling in Senegal has begun. Other big projects starting up later this year include the Eni-operated Zohr field and the first phase of the Oman tight gas project at Khazzan.
Nearer to home, Gilvary said the UK North Sea was an important part of its portfolio, where it has five operated blocks in the Magnus basin and is partner with Statoil in another 17 in the east Shetlands, as well as with Shell in Schiehallion. "Things bode well for the North Sea especially if oil stays at $50-$55/barrel," he said, quoting the price range used for testing the commerciality of present projects.
William Powell